Main content starts here, tab to start navigating
A Classy American Staple With A Twist: Flaherty's Seafood Cobb Salad
It doesn't get more classic American than this. We're talking about the famous Cobb Salad. We imagine that Dean Martin and Frank Sinatra would sit down to a luncheon consisting of a classic Cobb Salad. Add a few Martinis to that, after all it was the 1960's!
The Cobb salad was actually conceived long before, in 1937 at the Brown Derby Restaurant in Hollywood, California. The salad is named for the restaurant's owner Bob Cobb.
Legend has it that Bob hadn't eaten all day and by midnight he was prowling around the kitchen to find something to snack on. He managed to find a whole bunch of things: lettuce, avocado, watercress, hard boiled egg, chicken... blue cheese among them. On the spot he dreamed up this delicious concoction, finished off with a French dressing, and voila! The Cobb Salad was born.
Everything is inspired by something and the Cobb salad is no exception. We believe that this dish descends from the famous salad called Salmagundi from 17th century's England, which was also a meat-salad.
It goes without saying that the menu at Flaherty's always features a Cobb Salad. And naturally, being a seafood restaurant, seafood has replaced the meat. Over the years our chef at has tweaked this classy salad recipe to perfection.
Flaherty's Seafood Cobb consists of pacific crab and bay shrimp accompanied by hard boiled egg, cucumber, tomatoes, avocado, and Maytag Bleu cheese sprinkled with chopped chives. All these mouthwatering ingredients are beautifully arranged in colors and textures around and on top a bed of crispy romaine lettuce with lemon slices on the side. You also get a bowl of our Louie dressing.
If you fancy something light, but still filling, a salad with some bite, then Flaherty's Seafood Cobb is definitely for you! You might not want to have a martini lunch like Dean Martin, but you may instead pair this dish with a nice Chardonnay such as Harken from California. Or you could turn to a Pinot Gris like our Bargetto of Monterey.
Chocoloate Lovers Unite! European Flourless Chocolate Cake at Flaherty's
Going out to dinner with your partner or the whole family, chances are there's not just one, but probably several of you that are committed chocolate devotees. Flaherty's has a remedy for this: European Flourless Chocolate Cake with Raspberry Sauce.
Flourless Chocolate Cake is many things: rich and decadent, elegant, silky smooth and sumptuous. It consists of rich chocolate, eggs and butter. We make sure to use the best ingredients for this pure recipe. The outside edges and top are crisp while the inside is moist and gooey. Doesn't that sound good?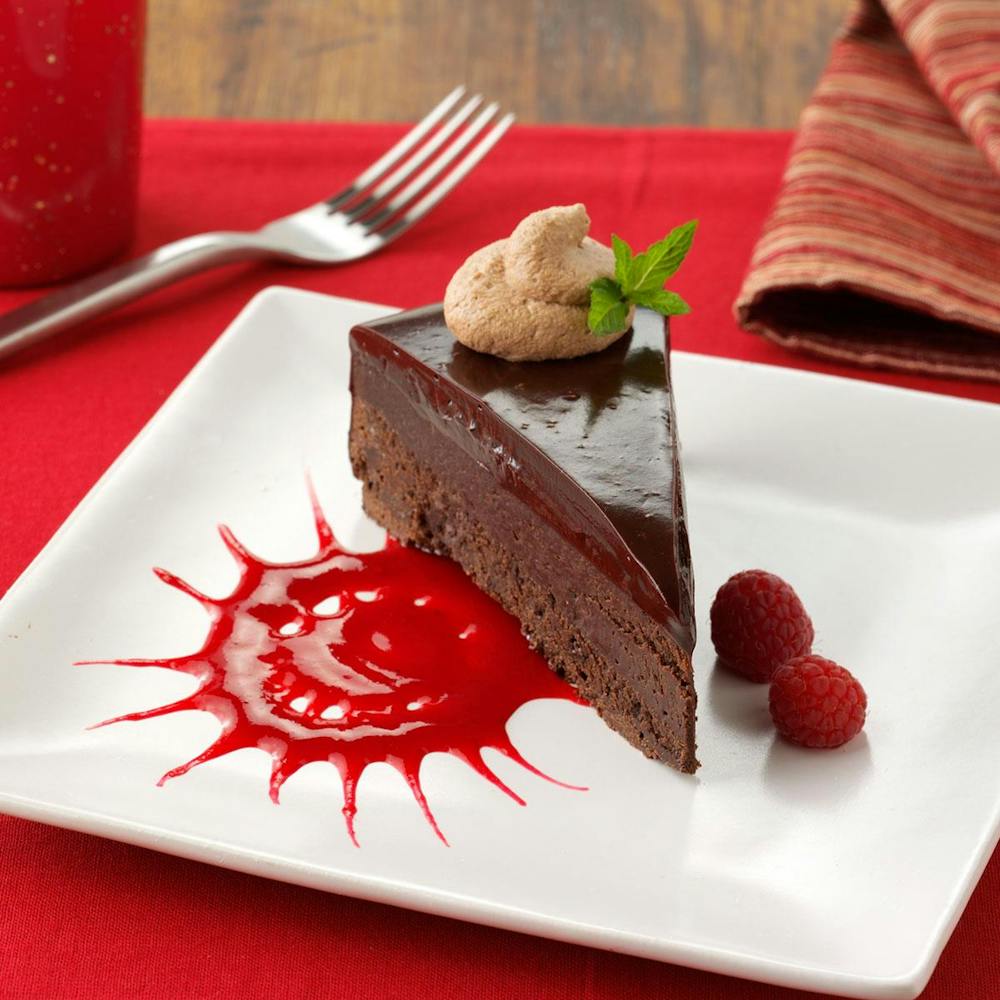 We serve it drizzled with a fresh and tangy Raspberry Sauce to counter the richness of the chocolate. Presented with a light dusting of powdered sugar, and it's ready for you to enjoy.
It's no wonder we're obsessed with chocolate. The proof lies in history. The Mayans considered the cocoa beans so valuable they used them as currency. The Spanish conquistadors brought chocolate home, where it was the height of luxury at the royal courts.
There are several urban myths depicting how the Flourless Chocolate Cake came about. We like the one about a flustered Italian chef baking a chocolate cake for some American gangsters. In her confusion she forgot the flour. We assume the gangsters didn't mind this accident!
It seems like it became popular because there is an almost identical cake called the Torta Caprese, originally from the Italian island of Capri.
We can recommend pairing your Flourless Chocolate Cake with our Beringer - White Zinfandel from California or why not a glass of Cockburn's Port from Portugal?
More modest people would say that all you need is a small slice of this rich cake. We forego this silly idea, as we think you deserve a decent portion to satisfy all your chocolate cravings!
The Rich History of Abalone in Carmel
Everybody knows how beautiful an abalone shell looks, with it's iridescent colors, spiral structure and mother of pearl inside, but not many people have actually tasted Abalone. There's a special place in our hearts for this West Coast specialty, because there's a long and rich history of Abalone in Carmel and on the Monterey Peninsula. We take pride in being one of the few restaurants that has Abalone on the menu.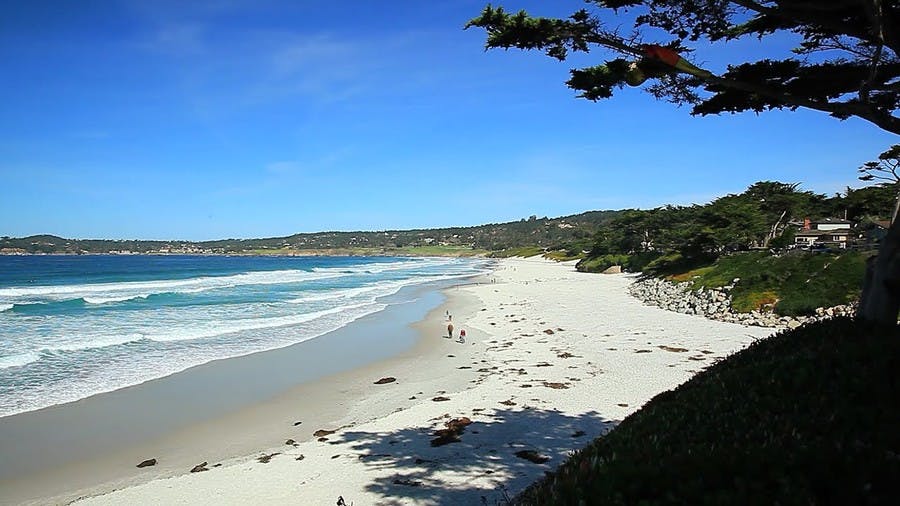 As our customers can attest, we know how to prepare this delicacy just right. We sauté our Tender Abalone Medallions Dore style or flour dusted, so the white meat has a delicate texture and not a rubbery consistency. It's seasoned with salt and pepper, dusted with flour and dipped in egg. Sautéed in butter and oil, it becomes deliciously crispy with a light golden brown color.
You could say the taste is like a delicate blend between veal and lobster with a nutty flavor, or perhaps similar to scallop. If you haven't tried it, we suggest you come by Flaherty's Seafood Grill for a serving of this special regional dish to taste for yourself!
Abalone were harvested for centuries by the Native Americans on the Monterey Peninsula. Later Japanese fishermen made a whole industry out of their expertise with abalone. In the 1930's Monterey was the epicenter for Abalone. Especially Pop Ernest Seafood Restaurant was world famous for its many different abalone dishes.
But by the 90's, abalone had been over-fished and restrictions had to be put in place. These days the Abalone we eat is more rare and mostly farmed. They take four years to grow to the required size and are fed on giant sea kelp and algae.
This prized mollusk is not only low in fat, but also a great source of omega 3. Talk about a super food!
By the way, did you know that in Carmel- by-the-Sea, you might come across one of our locals known by the name of Abalone Joe, who walks along Carmel Beach and up Ocean Avenue selling Abalone shells to visitors.
When it comes to pairing abalone dishes with wine we can suggest a smooth glass of Chardonnay such as our local District 7 of Monterey, or Harken. You could also choose a nice dry Sauvignon Blanc like Scheid from Monterey or Bernardus' Arroyo Secco.
Don't wait to discover Abalone, just try it, you wont regret it, in fact you'll wonder why you didn't try it before.
Boy, Do We Like The Tuna Of This!
Low fat, check! Great health benefits, check! Outrageously delicious, check! The above description fits Ahi Tuna to a tee, so count us in, because we like the Tuna of this!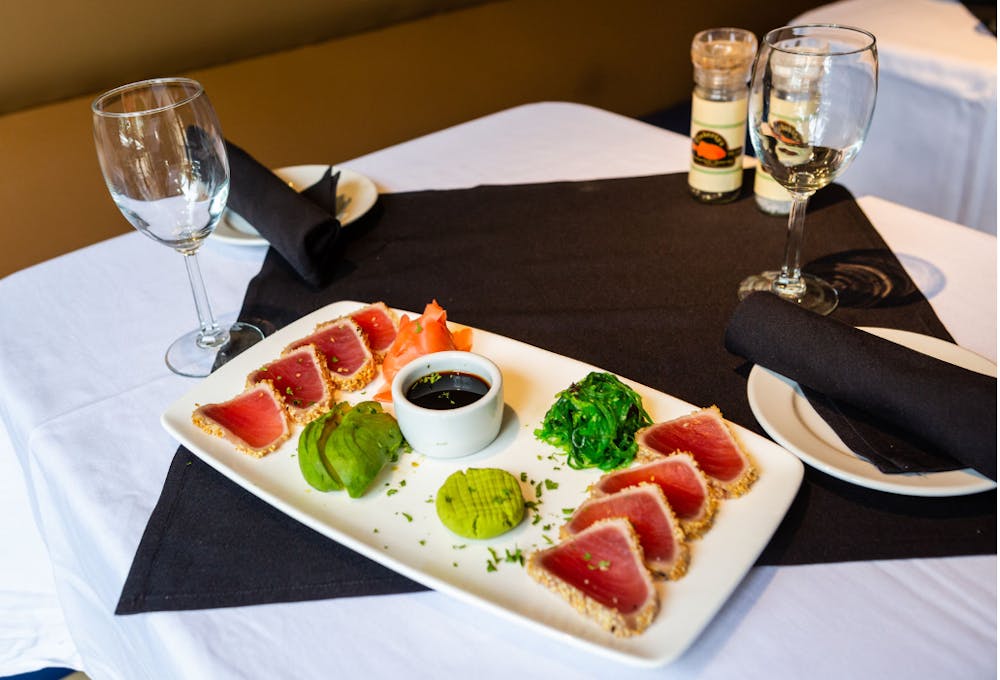 At Flaherty's we have a love for tuna and so do our customers. We serve it in several dishes for dinner and lunch. It's a great option for visitors looking for a heart-healthy dinner or for those minding their weight, and with no compromise in the taste department.
We prepare it grilled or seared to bring out the best of the flavour, sealing in all the goodness of the raw tuna without the meat getting dry. When prepared right, the tuna should have a crispy, salty, savory outside layer. The inside should be a supple, soft, tender bite. Let's not forget to add that the Ahi Tuna we use is from sustainable sources here in the US.
The word 'Ahi' is the Hawaiian word for 'fire' and refers to the smoke from the fishing line when catching the Ahi Tuna super fast! Sport fishing for Ahi Tuna must be a good workout because this fish is pretty big, one of the larger tuna types. Highest recorded weight is an incredible 440 lbs!
When you visit Flaherty's we encourage you to try the Sesame-Crusted Seared Ahi Tuna: Thinly Sliced Sushi Grade Ahi Tuna with Avocado, Seaweed Salad, Ginger, Soy Sauce and Wasabi. The tangy sweet and spicy elements with the soy sauce tie all of the flavors together in this satisfying option.
We'd also recommend the Seared Pacific Ahi Tuna with our BBQ Rice with Sesame Vinaigrette, Toasted Sesame Seeds on a bed of Braised Leeks.
We also offer Ahi Tuna as an extra with other meals. And be sure to check Flaherty's menu for even more Ahi Tuna dishes. Our friendly staff will guide you in pairing beverages that work well with tuna.
Sustainabilty Is The Word At Bernardus Vineyard & Winerey in Carmel Valley
You probably already know that Flaherty's Seafood Grill is all about fresh seafood. But did you know that we're also all about sustainability and working with local producers?

One of our favorite local wine producers is Bernardus Vineyard & Winerey in Carmel Valley. They are an internationally acclaimed wine maker with over a quarter of a century in this area. Matt Shea, manager of Bernardus' estate vineyards, is a champion of sustainable practices, ensuring vine and soil health while reducing reliance on chemical fertilizers and pesticides.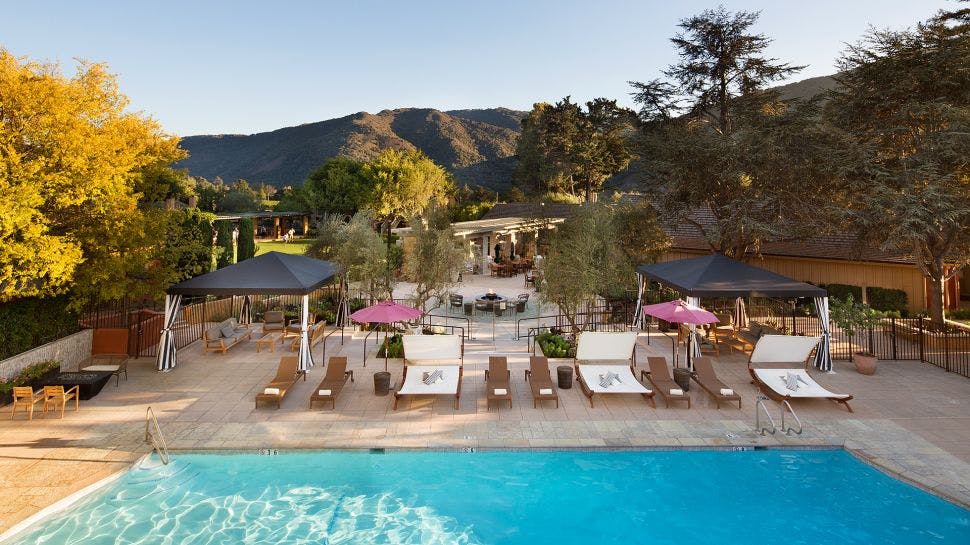 We are proud to offer several of their high-quality wines on the drinks menu, both reds and whites.

One of their excellent whites is the Chardonnay 2017 made from hand picked grapes grown right in here in Monterey County. The aromas exhibit scents of peach and lychee accented by caramel and toasty oak notes. Add to this rich palate some vibrant tropical fruit and citrus flavors.

But seriously, if you're in the mood for a red wine you should absolutely try Bernardus' Pinot Noir 2017 from the Santa Lucia highlands, close to Carmel Valley. Here the fog, combined with sunny afternoons, make for the perfect location to grow the Pinot Noir grapes. Now we know that the famous Carmel fog is good for something!

This Pinot offers scents of black cherries with hints of spice. Crisp and intense flavors, ranging from black cherries to bosysenberries and plum skin. Whether you are a wine-buff or just a normal wine lover, this wine is a must!

Bernardus style of wine making is informed by the classic French practices. DeKorth, who is Bernardus wine-maker, trained in Burgundy and Loire Valley in France for a decade before he started working with Bernardus many years ago.

The Owner of Bernardus Winerey is it's namesake: Bernardus Pon. Or Ben, as most call him. He is a Dutchman, who's dream was to cultivate the best wine possible. He settled in Carmel Valley as he saw this location had a great potential for wine making. Turned out he also made a very profitable bet by being the first wine maker to open a wine tasting room in Carmel Valley Village. Carmel Valley hasn't looked back since...

We are certainly not alone in thinking that Ben Pon has realized his dream beyond measure with his range of premier class wines.
From The East Coast To The West Coast: Flaherty's Signature Crab Cakes
At Flaherty's Seafood Grill, we love serving fresh seafood all year round. One of the dishes visitors and locals alike always ask for is Crab Cakes. There's something irresistible about these hearty and healthy, yet sumptuous patties that keep people coming back for more.
Although a classic crab cake often consists of a blend of ingredients such as mustard, egg, spices, mayonnaise and breadcrumbs, our chef has made sure that Flaherty's recipe has just the right balance of flavors that allows the mild crab taste to shine.
Our Signature Crab Cakes are served with fresh Corn & Black Bean Relish, Slaw and a creamy delicious Roasted Red Pepper Sauce. These bold flavors give this classic a distinct Californian twist.
The colonial American crab cake originates from the east coast, where they have been a Maryland staple for a long time, mainly using the abundant blue crab from Chesapeake Bay. Here in California, the Dungeness crab is more widespread.
It's funny because many years ago crab wasn't at all considered the delicacy it is today. Folks thought it was way too much work to get to the crab meat within the shell and claws! Eventually this changed, and people started making patties with the crab meat combined with other ingredients. The actual term 'Crab Cakes' was first coined by Baltimore chef Crosby Gaige in his cookbook 'New York World's Fair Cook Book' from the 1930's.
If you've never had Crab Cakes, you're in for a treat! We have the most excellent combo of a tender inside that is moist and plump, tasting both subtly sweet yet salty and then surrounded by a buttery, golden crisp crust.
We can recommend Signature Crab Cakes as a light lunch, or with a salad for a more substantial meal. They also make a great appetizer! Suitable wine pairings are with medium-bodied whites and sparkling wines. You could try one of our Sauvignon Blancs, such as Bernadus - Arroyo Seco or a bubbly Valdo Prosecco from Italy.
You can even have them for breakfast or brunch too, as crab cakes also features on our Crab Cake Benedict with Poached Eggs, Potato Pancakes, Spinach with Hollandaise Sauce on a Wolferman's English Muffin.
Hungry yet? See you at Flaherty's!
Order A Slice Of Summer: Heirloom Tomato Pizza
Great tasting food doesn't always have to be complicated. Take for example the Heirloom Tomato Pizza, a twist on the classic Margarita. The combination of salty, sweet and the crispy pizza crust makes this pizza a winner. Wait, let's not forget the melted gooey mozzarella cheese! Really, what's not to love?

Flaherty's chef has designed a truly addictive version of this Californian favorite by featuring roasted garlic and caramelized onions. The roasted garlic lends a taste of just the right kind of smoky to the blend. Add sweet caramelized onions and you have a perfect flavor composition next to the incredibly fresh Heirlooms.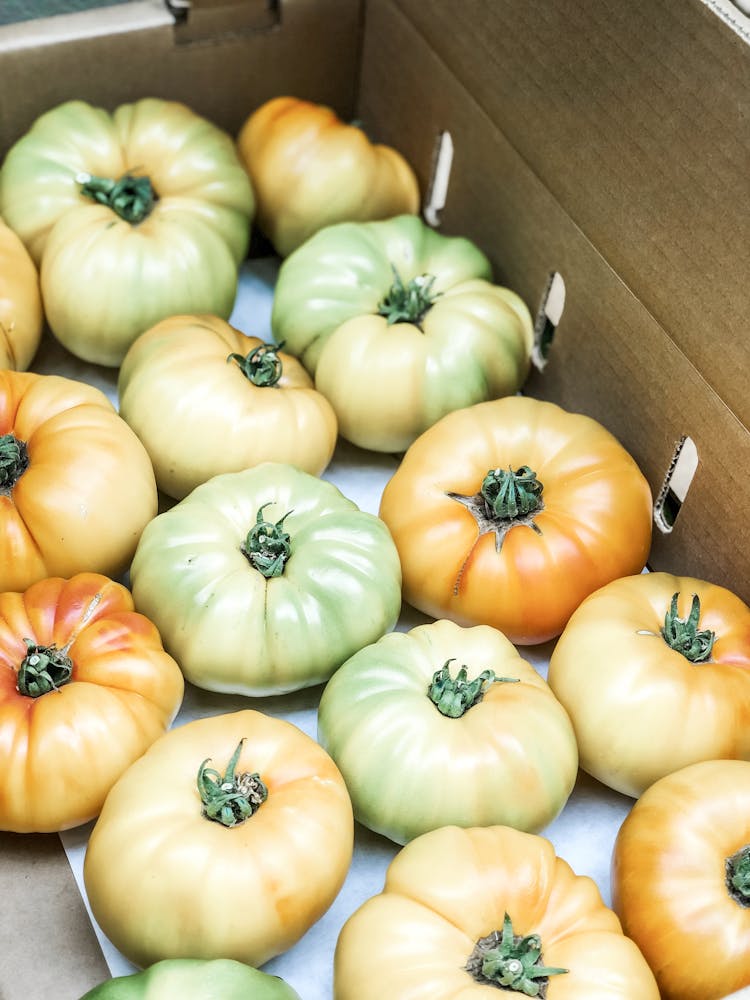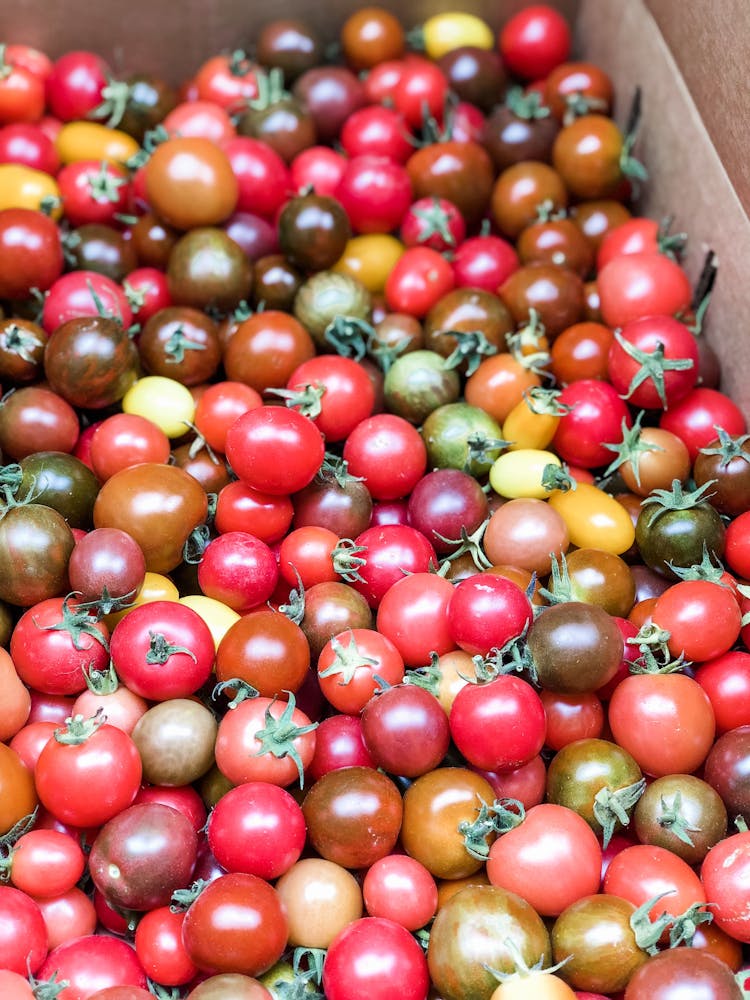 Tomato season is usually now in July/August, but since we are situated in Central California, a part of the world that has perpetual spring and summer weather, the season lasts a lot longer all the way to October.

So what exactly is an Heirloom Tomato? Heirlooms are, as the name suggests, grown from seeds handed down over generations. Unusual for today's often genetically modified vegetables and fruits, Heirlooms are pollinated naturally, by insects, birds and even the wind! If farmers help the process, it's always to achieve great taste, and never to create generic looking specimens.

There are actually over a hundred kind of Heirloom tomatoes and they come in all sizes, from baby tiny to super large. Often they have funny unusual shapes, which gives them their unique character.

Now about the pizza. Many, many years ago in late 1700's Naples, Italy, the actual pizza pie was developed as the local bakers started adding tomato to the already popular focaccia bread. The world 'pizza' means 'slice' in Italian.

For over a century pizza was mainly eaten in Italy. But this changed after World War II, when American Allied troops stationed in Italy discovered how delicious pizza was (can you blame them?) and made sure to bring the recipe over to the states. And we haven't looked back since!

The Heirloom Tomato Pizza is a great as an option for our vegetarian or health minded guests. Flaherty's being a Seafood restaurant, we of course offer the option of Grilled Prawns which takes the pizza in a new wonderful direction.

We promise you that Flaherty's mouthwatering Heirloom Tomato Pizza will have you hooked in no time and coming back for more!


Aperol Spritz: The Taste of Italy in Carmel
You must have been hiding under a rock somewhere if you haven't yet heard of the popular cocktail Aperol Spritz! It's certainly hard to imagine a warm summer night without a glass of this wonderfully refreshing cocktail. And isn't there something magical about it's bright and luminous orange color?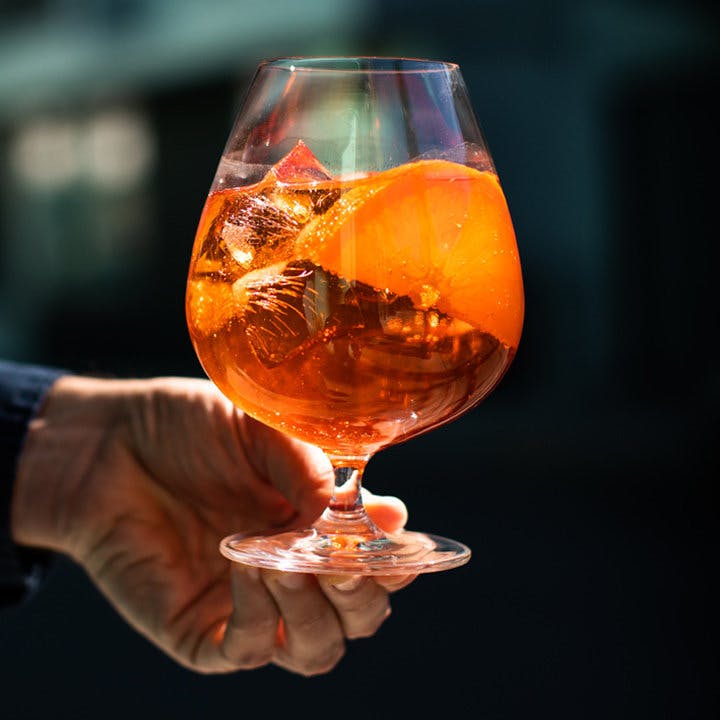 At Flaherty's we consider it a classic aperitif, and as it's always in demand we have it on the cocktail menu at all times. Aperol Spritz actually ranks 9th on the list of the world's bestselling cocktails. Hey, it even has it's own hashtag #spritzlife
Our mixologist makes it just the way it should be, the way it's been served since the 50's when it first became popular:
The glass, usually a large wine glass, is filled with ice, followed by equal parts Aperol and sparkling prosecco. Add a splash of soda finished off with a twist of orange. Prego!
One of the secrets to a better than average Aperol Spritz is to make sure the prosecco is of a good caliber. And the spritz should be enjoyed before the ice melts completely, as this would dilute the great taste experience.
1919 was the year the brand Aperol was launched, which makes this year it's 100 year birthday! It was created by brothers Luigi and Silvio Barbieri in the northern Italian town of Padua. They worked for 7 years to develop Aperol, but the hard work was well worth it because it soon became very popular all over Italy and later all over the world.
Fun fact. The Austrian soldiers stationed in Italy in the 1900's thought the Italian wines were a bit too strong, so they mixed it with water. A spray of water is called 'Spritz' in german.
What makes this refreshing drink so darned good comes down to it's perfect balance of bittersweet orange, herbs and roots. It also has a touch of vanilla and rhubarb, adding to it's allure.
We encourage you to come by Flaherty's in Carmel to enjoy this vibrant cocktail for brunch or as an aperitif before dinner. In fact we would venture to say that Aperol Spritz is perfect anytime as a social drink accompanied with snacks.
Ollalieberry Pie: The Quintessential Californian Dessert
The wonder of olallieberry is both that it's a bit off beat while outrageously delicious. So if you are up for trying a quintessential Californian dessert, it would have to be the Olallieberry Pie!

The olallieberry is a blackberry and loganberry hybrid. They might just be the perfect berry, because these delicate black berries are plump and juicy, with a sweet and tart taste. They are also a bit larger than the standard blackberry; up to an inch in size. The word 'Olallie' is fun to say! (pronounced oh-la-leh), and is the word for 'blackberry' in the American indigenous language Chinook.

Here in California the Olallieberry is coveted and has an obsessive following. Maybe it's because of their superior berry-ness, or maybe because of their relative short season. In the summer, especially now in June/July, families have made it a tradition to go berry-picking at the local Olallieberry farms. They are used for jams, preserves and even wine! And of course they are the perfect berry for pie-making.

This recent variety of the blackberry was originally developed at Oregon State University in the 50's, where there's a whole department devoted to creating perfect berry varieties just for our pleasure. The olallieberry found more ideal growing conditions in California due to the sunnier climate. As berries come, they are quite rare, mostly available only on the central coast.

Our Olallieberry Pie is a perennial staple on Flaherty's dessert menu, as we consider it a new Californian classic, always popular among our guests. We source our Olallieberries locally from Watsonville, California. Our dessert chef, Daniel, makes the pies from scratch and the pieces of golden flaky crust with dark berry filling are served hot or cold, whichever way you prefer it.

Have we wetted your appetite yet? You might just think about saving room for pie after dinner and dive into the summer goodness that is Olallieberry Pie!
Ocean-To-Table: Freshness Is King At Flaherty's
It's for good reason our motto is 'We Know Seafood'. Not only do we know how to serve it, we also know how to buy it and how to prepare it.

You could say that Flaherty's is the original "Sustainability Restaurant". While it's wonderful how the sustainability movement is continuously growing, we have actually been using sustainable practices for over 40 years!

So what does sustainability really mean? Well, it means that we are mindful of not using any species that are over-fished or endangered... And we try to source from healthy local populations as much as possible. It's also really important for us to support and have direct contact with the local fishing community here in Monterey Bay and on the Central Coast.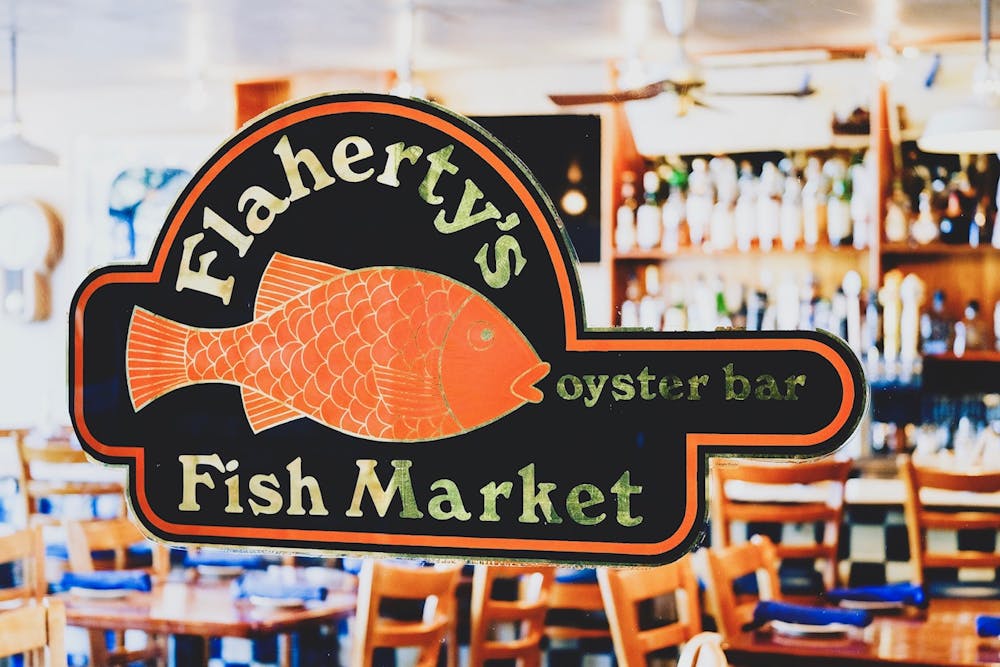 Increasingly more food-lovers demand to know about the journey of their seafood. People want transparency about the origins of the food they consume and how it got there.
At Flaherty's our seafood is always freshly caught. The seafood we serve has matured at a healthy rate and has consumed food from its natural habitat, not chemical pellets.
Fresh fish is delivered daily to our restaurant in Carmel, sometimes several times a day. Whether the seafood is sourced locally or further away, it always reaches us in refrigerated trucks and is never frozen. Our experienced sous chefs then fillet and prepare the fish immediately once it has arrived.

Besides the importance of protecting the seafood populations and the environment, we firmly believe seafood that has lived a natural life just tastes better!

Here are some great suggestions of locally sourced seafood from our menu that we think you'd love!

Local Petrale Sole, presented with a tasty Citrus-Chive Hollandaise Sauce, Roasted Vegetables and served with Flaherty's Rice.

Dungeness Crab Cocktail with our House Cocktail Sauce. The Dungeness Crab is a classic Californian seafood, simply a must-try.

Wild Caught Pacific Sand Dabs. Comes with Heirloom Potatoes, Veggies - Lightly Dusted with Sourdough Bread Crumbs and served with Lemon-Tarragon Beurre Blanc.

For your fresh seafood experience, look no further than Flaherty's Seafood Grill!
Celebrating the 119th US Open at Pebble Beach Golf Links!
Golfers everywhere tune in to follow the US Open, and this year they'll be watching famous golf players hit that tricky little white ball at the most beautiful golf course in the world: Pebble Beach. With an expected 250,000 golf fans arriving on the Peninsula, we can't wait to be a part of the action at Flaherty's Seafood Grill!


As the world's top golfers grace the green links of Pebble Beach, fans will be rooting for their favorites to win this year. It could be Dustin Johnson, who has a proven track record of winning majors time after time. We could also be wondering if Tiger Woods strikes again this time? He won the last US Open at Pebble Beach in 2000 with an incredible performance that went down in golf history. Spectators might also watch to see if golf super-star Phil Mickelson displays any of his funny antics on the fairway!

If you have been lucky enough to get tickets to the US Open, this is your chance to watch the top players in person and witness the golf magic up close. You'll be walking with the pros from hole to hole, while taking in the famous vistas of the Pacific. If the ocean breeze is strong, Pebble Beach can become a tough game, even for the best.

The US Open takes place from June 10th - 16th. Count-down to the tournament has all of Monterey Peninsula gearing up to take part. Flaherty's Seafood Grill here in Carmel is very excited to welcome golf fans from near and far. Walking 18 holes in the fresh ocean air can prove to be hard work, which ought to be rewarded with a good meal. Let us wet your appetite with some inspirational suggestions.

Why not take aim at a classy dish of Oysters on The Half Shell? Fresh West or East Coast Oysters served with Balsamic-Shallot Vinaigrette. Or you could shoot for our Local Petrale Sole, that comes with a delectable Citrus-Chive Hollandaise Sauce, Roasted Vegetables and Flaherty's Rice.

A good bet would also be Flaherty's Sesame-Crusted Seared Ahi Tuna
Thinly Sliced Sushi Grade. It's accompanied with Avocado, Seaweed Salad and Ginger/Soy Sauce/Wasabi. Our diners could also play it safe with a dish of always satisfying Crispy Local Calamari, Seasoned and served with Aioli/Cocktail/Tartar Sauce, Corn & Black Bean, Relish and Slaw, it never disappoints.

Our friendly staff are always there to help with suggestions for beer and wine pairings. When your day on the links is over, stop by Flaherty's for a hearty bite and refreshing cocktail!
The Iconic Prawn Cocktail ala Flaherty's in Carmel
Did you know that prawns are the most popular shellfish in the United States? Prawns, or shrimp, (which are almost the same) are an important part of the cuisine in many cultures. There's a lot to love about prawns because besides being a wonderful delicacy, they also happen to be very nutritious; high in protein and low in fat. This small pretty pink shellfish has a buttery firm texture, with a hint of sweetness to the taste combined with a delicate fresh ocean scent.
Here in the US, the harvesting of shrimp and prawns dates back to the 17th century, where the fishermen in the Louisiana Bayou used large nets to scoop them up. Mechanized shrimping did not start until after 1917.
Lovers of the 90's hit movie Forrest Gump, might remember how Forrest Gump, played by Tom Hanks, became a shrimp boat owner. Following a big storm, Gump's boat was the only shrimping boat left and he then became extremely successful. The movie actually inspired a whole new love for shrimp!
The popular appetizer Prawn Cocktail is what comes to mind for most people when they think of prawns. This iconic starter dish is both beautiful and elegant.
According to legend, a miner in 19th century California had a habit of ordering oysters with vinegar, Worcestershire sauce, Tabasco, ketchup, and horseradish. The locals named this unusual concoction 'an oyster cocktail'. Very soon, restaurants all over the Californian coast started serving seafood cocktails, and thus the 'Prawn Cocktail' as we know it, was born.
Even the serving style of using a wine glass has a story. During the prohibition, wine glasses became useless as people weren't allowed to drink alcohol. Clever restaurateurs used them for Prawn Cocktails instead!
Of course as a proud seafood restaurant, offering our version of this beloved dish is a must. At Flaherty's Seafood Restaurant we serve Jumbo Prawns Cocktail with our House Cocktail Sauce. We have other delicious dishes that include prawns and shrimp. Among them are: Classic Prawns Italiano, which is a pasta dish served with Garlic, Shallots, Capers, Tomatoes, Pinot Grigio, Wild Mushrooms, Artichoke, Black Olives in a Marinara Sauce.
Find your way to Flaherty's Seafood Restaurant in Carmel and don't forget to try our Prawn Cocktail, you won't regret it!
Spring Has Sprung in Carmel by the Sea!
If you're considering traveling to Carmel in the spring, you've definitely picked one of the best times to go! The Golden State is more like the Green State this season! What makes Spring time in Carmel-by-the-Sea so great is that visitors get a little bit of everything here; mild sunny days, beautiful flowers blooming everywhere and only the very occasional rain shower. You can view the famous vistas along the coastlines, as the summer fog still hasn't rolled in.
There's nothing like strolling down Ocean Avenue to Carmel Beach were you can easily watch groups of brown pelicans flying in formation, the sea otters playing a little further out from the shore and you can explore the tide pools and look for the hermit crabs and colorful sea anemones hiding between rocks.

As you find yourself getting hungry from your walk, it's time to find the perfect meal. As spring is in the air, most people are looking for fresher lighter dishes. At Flaherty's Seafood Grill we have many great dishes, both light seafood lunch options, but also for something more substantial.

You could try our Pan Roasted Wild Salmon - MP, accompanied with Flaherty's Rice & Seasonal Veggies, it comes with a refreshing and delicious Lemon Aioli Sauce.

Or why not go for the Grilled Ahi Tuna Sandwich? It's generally cooked medium rare and center cut. This sandwich comes with a classic Caesar Salad made with Tomatoes, Red Onions and sprinkled with Asian Vinaigrette, served with a La Brea Roll.

Our local artichokes are in season, so this is a great time to order our Fried Castroville Artichoke with Dijon Mayo and served with Corn & Black Bean Relish as well as Slaw. Yum!

A wonderful fresh tasting dessert is of course Flaherty's Key Lime Pie created from a Homemade Recipe from Key West. The tart taste and smooth flavors does just the trick for a sweet end to the meal.

Enjoy spring in Carmel!


Be WOWed by Flaherty's Crab Cake Benedict!
Any beautiful, balmy spring day in Carmel should start with a classic plate of Eggs Benedict. You can enjoy it for breakfast, brunch or even lunch, does it matter? Eggs Benedict is one of those dishes that always wows you. It should be enjoyed with a fresh cup of coffee while taking in the unique atmosphere of Carmel-by-the-Sea.

Eggs Benedict has everything you'd want in a luxurious breakfast dish: crunchy, soft toasty bread, meat, buttery sauce and runny egg. Hugely satisfying and oh so wonderful and tasty, it's no wonder that Eggs Benedict is the king of any breakfast table, the shining star of the brunch offerings…

Legend has it that a certain socialite, the debonair Mr. Lemuel Benedict, inadvertently invented Eggs Benedict in 1894. He dreamed up this concoction after a night of partying then ordered it from room service at the famous Waldorf Hotel in New York, in order to cure his hangover! The chef was so impressed with this new dish that he put it on the menu.

Well, we should all be very grateful to Mr. Benedict, because it has been a favorite breakfast item ever since. And let's be clear, you don't have to have a hangover to enjoy it!

Here at Flaherty's we've created our own twist to this classic dish: Crab Cake Benedict. The jewel of the dish is a rich, seasoned Crab Cake nested on a Wolferman's English Muffin. Topped with a silky poached egg and smothered in the rich, yellow deliciousness that is Hollandaise sauce, you'll be pleasantly surprised.
Our Crab Cake Benedict comes served with Potato Pancakes and Spinach.

Looking forward to serving you!


What's Sweet, Tender And Full Of Love?
We Californians love crab. The majestic Dungeness Crab that is. This large meaty crab is considered the best crustacean and has been the center of many a crab boil party in this area and beyond.
There's reason to be excited! This crab meat is favored for it's rich and buttery quality, as well as its clean saline and sweet taste.

This cherished species is only found on the Pacific north west coast, where it inhabits lush eelgrass beds at the bottom of the ocean, hunting for its favorite food: clam.

It was in the late 1800's, the time of the gold rush, that Dungeness Crab fishing and eating first became popular in San Francisco. In fact the yearly opening of Dungeness Crab season at Fisherman's Wharf was then a festive affair and a huge tourist attraction. After WII the crabbing trend spread to the rest of California.

Prior to the Dungeness Crab craze, early Italian fishermen in Monterey Bay considered the crab a waste product of fishing, they'd simply toss it back in the ocean when caught. Of course much has happened since then, as now the Dungeness Crab is considered the most profitable catch in Monterey Bay!

The crabbing season starts in November and lasts all the way till June. Commercial fishermen in Monterey Bay as well as recreational crabbers go out before the sun sets to reign in the baited crab pots and to set out new ones.

But you really don't have to go to that much trouble, because at Flaherty's Seafood Grill we love to offer freshly caught Dungeness Crab on our menu. Not only because of its prized tender meat, but also because it's considered a great sustainable seafood option, something we are very mindful of.

When you sit down at Flaherty's you have several options of lovely Dungeness Crab dishes. There's Dungeness Crab folded in Louie dressing, served with Cucumbers, Tomatoes, Hard-Boiled Egg, Olives and Avocado.

There's our elegant Dungeness Crab Cocktail, served with House Cocktail Sauce, perfect for lunch.

And of course you can choose the classic Fresh Dungeness Whole Cracked Crab MP, ready to enjoy.

Champagne paired with crab is a match made in heaven, so don't forget to order a glass of champagne with your crab dish! Our Laurent Perrier Champagne is a good choice due to its fresh crispness that so complements the sweetness of the crab.


Get In The Irish Spirit on St. Patrick's Day At Flaherty's In Carmel
If you typically celebrate St. Patrick's Day, why not come join us at Flaherty's? We have an abundance of food and beverages that are perfect for this fun annual holiday.

If you're a beer and oyster type person, then you could go for a glass of Flaherty's Golden Ale. This wonderful ale has been brewed especially for Flaherty's Seafood Grill by English Ales Brewery in Marina, CA. Combine this with a plate of Large BBQ Oysters, Freshly Shucked with Garlic Butter and sprinkled with Parmesan Cheese and you have the perfect St. Patrick's Day meal.

If stout is more your thing, ask us for a nice large glass of Guinness, which happens to also go incredibly well with the aforementioned plate of oysters.
Furthermore, to celebrate the patron saint of Ireland you don't have to eat corned beef and cabbage. Instead we offer some great options such as our Oyster Stew made from Plump Washington Oysters served with Spicy Cream and a Touch of Sherry.

Or, from Flaherty's 'fresh catch seafood section' you might just enjoy the Wild Caught Pacific Sand Dabs, which are accompanied with Heirloom Potatoes and Veggies then Lightly Dusted with Sourdough Bread Crumbs and Served with Lemon-Tarragon Beurre Blanc.

On this greenest of days we cannot forget to finish off the dinner without… you guessed it… Irish Coffee!

Irish Coffee was first introduced to America in 1952 at San Francisco's Buena Vista Cafe in Russian Hill. But the original 'Gaelic Coffee' was indeed invented in Limerick, Ireland. Or was it at a pub in Dublin?

Irish Coffee is made by placing a couple of sugar cubes in a hot glass, pour in hot coffee followed by whiskey (Irish of course!). Stir. Top off with heavy cold cream. Creamy and silky, a glass of Irish Coffee warms you up and according to the Irish, it's is the perfect way to start the day... or end the night.

Along with your delicious Irish Coffee you could also have a piece of Apple Torte with Vanilla Ice-cream. Also a favorite all over Ireland.

And by the way, you don't have to be Irish to celebrate St. Paddy's Day, but make sure to wear something green if you don't want to get pinched!
The Margarita: From Prohibition And Showgirls To Flaherty's Agave Margarita
We're going to take a small seasonal leap, and chat a bit about a drink normally associated with beach parties and warmer weather. We can do this only because in Carmel we have nearly eternally warm spring days. Or, at least we have beautiful beaches!

We are talking about one of the most popular cocktails in America, the Margarita.
There are many stories and claims to the origins of this beloved drink, who knows which is true? According to so-called cocktail historians (yes, they exist!), the Margarita, which is the Spanish word for Daisy, has been a popular Mexican and American cocktail for eons.

In fact during the prohibition, crafty cocktail entrepreneurs crossed the Mexican border to substitute the banned brandy with the more attainable tequila to make the beloved Margarita available to the thirsty Americans.

And in the 40's the tequila brand Jose Cuervo ran a campaign with the slogan "Margarita: It's more than a girl's name." According to Jose, the cocktail was invented by a bartender in honor of a beautiful Mexican showgirl of the name Margarita de Rosa.

Boozy anecdotes aside, this cocktail certainly has staying power, because we continue to drink it to this day, and it's easy to see why.

The 'official' standard recipe consisting of: sweet orange liqueur, strong tequila and tart lime juice, is what makes this drink a winner.

Now, there are of course as many variations as there are creative mixologists, and at Flaherty's Seafood Grill we have chosen to offer Agave Margarita, a version hailing from Tommy's Mexican Restaurant in San Francisco. It's is an energizing mix of Espolon Silver Tequila, Lime juice and Agave Syrup. The agave nectar has a natural affinity with tequila, as they are both produced from the blue agave plant. Espolon Silver Tequila, loved by tequila aficionados everywhere, is filtered before bottling, giving it the smooth clean taste of the 100% Agave.

Also known as 'the queen' of cocktails, we love the Agave Margarita because it is sour yet sweet, not too strong or too weak, refreshing and smooth, still with a bit of a kick.
Seductive Seafood - Valentines in Carmel
We're hardly the first people to suggest that taking a walk hand in hand on Carmel Beach is a fantastic idea on Valentine's Day. Let's add a beautiful sunset to complete this pretty picture.

Around dinner time you and your Valentines sweetheart will make your way up from the beach onto Ocean Avenue, take a left on Dolores and there just around the corner of 6th is where Flaherty's Seafood Grill is located. Stop! Because you won't need to walk any further for an inspired dinner for Valentines Eve.

While browsing the menu, set the mood with a fresh, but sweet cocktail like Peach Pleasure: Skyy Peach Vodka, Lillet Blanc and Peach. Or why not go for a classic Aperol Spritz? You know you can't go wrong with that.
You and your love bird could start with Oysters on the Half Shell: Fresh West or East Coast Oysters with Balsamic-Shallot Vinaigrette. Through the ages oysters have been said to be an aphrodisiac, making this appetizer the perfect start for a romantic night.

Or try Fried Castroville Artichoke with Dijon Mayo, Corn, Black Bean Relish and Slaw. According to Greek mythology, Zeus was rejected by his love interest only to turn her into an artichoke!

Pair with a cool glass of bubbly brut like JP Chenet or maybe a glass of Sauvignon Blanc: Oyster Bay.

Impress your sweetheart with a divine entree. This one even has a romantic name: Classic Prawns Italiano. This delicious pasta dish consists of tender sweet Prawns with a gorgeous sauce of Garlic, Shallots, Capers, Tomatoes, Pinot Grigio, Wild Mushroom, Artichoke, Black Olives, and Marinara Sauce.

Or show your love through this impressive offer: Stuffed Trout Beurre Blanc: Pacific Crab Stuffing with Bay Shrimp.

For desert, delight in a creamy bowl of deliciousness: Creme Brûlée: Traditional European Influence. Or swoon over our Chocolate Decadence: Amazing and Rich. This says it all.

After your Valentines diner date take the car for a spin down Scenic Drive where you can glance at the vistas. Or step outside to sit down on one of the many wooden benches overlooking Carmel Beach. Carmel has no street lamps, which makes it easy to stargaze as you make your way back home to one of the adorable historic inns or cute cottage B&B's.

We heart you! Happy Valentines from us at Flaherty's!
Kids Like Variety Too
What kind of dish am I feeling today? Should I dare to choose something new and exciting , or go for a tried and tested old favorite? One of the fun parts of going to a restaurant is when the waiter hands out the menu and you get to pour over the selection.

Everybody likes choices, and here at Flaherty's Seafood Grill we believe that kids are no exception! We are known in the area for being a family friendly restaurant, and we think it's a shame to only have a couple of things to pick between. Take the typical 'hamburger and fries' or 'spaghetti bolognese'. Not that there's anything wrong with these great standards. But our small guests ought to benefit from a varied menu, just like the grown ups.

Sometimes kids want to eat the same (but a smaller size dish) as their parents, another good reason we have a varied selection on the Kids' Menu.

As children we start out with about 10,000 taste buds. That number can be reduced to as little as 5000 in adulthood, as some of them stop working with age. It's no wonder that kids experience some foods much more intensely. Many of us remember how, for example, Brussel Sprouts seemed like the most vile food in the world, but now we can't get enough this wonderful small green vegetable.
At Flaherty's we have taken into account that kid's taste veer towards more simple, maybe even a bit sweeter type foods, (no Brussel sprouts here!). Below are just a few of the many options for our smaller visitors:

Cheezy Quesadilla, Cheddar and Jack. Because kids love cheese!
Coconut Shrimp, served with French fries. Coconut is sweet with a fun texture.
Fish & Chips, served with French fries. Flaherty's is a seafood restaurant, so we want to offer this classic dish to kids as well.
Macaroni & Cheese. Always a winner, especially for picky little eaters!

Bring your kids along to Flaherty's so you can check out the extended version of our Kids Menu. We bet your child will find something he or she loves!
It's National Cheese Lovers Day!
Any opportunity to celebrate the wonder that is cheese is just fine with us. The truth is that most of us are more than happy to celebrate cheese every single day of the year!

In France, which of course is the cheese country of the world, there's a proverb: "Un fromage par jour de l'année", which means: "There's a different cheese for every day of the year."

In fact it is said that the French each consume an astonishing 50 pounds of cheese per year, compared to the 23 pounds for us Americans. Well, that's still a lot of love for cheese!

If you feel like celebrating cheese (any time, any day), Flaherty's Seafood Grill offers Baked Brie & Roasted Garlic, accompanied with Ciabatta Crisps and served with Seasonal Fruit Chutney.

This wonderful Baked Brie dish is perfect on chilly days (or any day for that matter!). Many people enjoy it simply as a snack between meals. It can also serve as a sophisticated appetizer, a satisfying lunch plate or as a delicious alternative to the desert at the end of the meal.

The savory, mellow brie combines amazingly well with the sweet and tangy fruit chutney, as it brings out the creaminess. You spread the ooey gooey warm brie onto the ciabatta crisps, smother with chutney while you nip at the roasted garlic for a deeper, fuller taste experience. Perfection accomplished!

Wait, let's not forget that nothing goes better together than wine and cheese. The soft fruity reds do well, as does a stronger white wine or even a cold beer. Do let our experienced staff suggest an option that pairs well with this impressive dish from our plentiful wine menu.

Brie cheese is one of the most renowned and enjoyed of the hundreds of French cheeses. The taste has a pleasant nutty quality. Savory and mellow, it also has a bit of bite to it. It's no wonder Baked Brie is always a big hit for many of our cheese loving visitors.

For the love of cheese, let's make sure we celebrate it every day of the year!
Visit Carmel and Celebrate New Years Eve in Style
2019 is sneaking up on us! A lot of people feel a little anxious about choosing the right venue for their New Year's dining. We understand that, because in a way you are setting the tone for the fresh new year.

If you are looking for a laid-back and family friendly place, with delicious classic seafood dishes for every taste, then Flaherty's Seafood Grill might just be the right spot for you. We welcome you to dine here or grab a cocktail before you head off to your New Year's party or before going to Monterey's family friendly First Night's New Year's celebration.

You can book space for a larger gathering at our event room or reserve your table for your New Year's Eve dinner at the Flaherty's Seafood Grill in Carmel. Just call us: 831-625-1500, we're open 11 am - 9pm.

Let's give you some inspiration for a celebratory New Year's 3-course dinner.

Start the meal with an Appetizer that lends a touch of elegance: Oysters on the Half Shell - Fresh West or East Coast Oysters with a Balsamic-Shallot Vinaigrette. Or try Flaherty's Award Winning Lobster Bisque, which is always a winner. Then there's Dungeness Crab Cocktail served with our irresistible House Cocktail Sauce.

For a festive Entree try one of these delicious examples: Shellfish Risotto made with an abundance of seafood: Lobster, Shrimp, Scallops, Mussel and Clams. Served with Lobster Sauce, Baby Spinach, Peas and Mushrooms. Then there's our out of this world Fresh Pan-Roasted Salmon which comes with Flaherty's Rice, Veggies and Lemon Aioli. And last but not least we offer Fresh Dungeness Whole Cracked Crab MP, which is of course a perfect choice for New Year's Eve celebrations.

Finish the meal in style with some of our drool worthy dessert choices: Our Creme Brûlée - Traditional European Influence. And for the chocolate lover: Chocolate Decadence - Amazing and Rich. Or why not try a serving of Affogato Italian Dessert: Double Espresso over Ice Cream with a touch of Vanilla & Whipped Cream?

Flaherty's Seafood Grill has an extensive wine and beverage menu that includes fine champagnes and sparkling wines. Our knowledgeable waiters are happy to find the perfect beverage pairing for your choice of food.

If there ever was a perfect occasion to enjoy a fun cocktail then New Year's Eve is that! We have many choices, among them are: Kir Royale/ French Brut, French 77/French Brut St. Germaine or a Bellini/Prosecco/Peach.

If you are looking for a more casual dining experience or indeed a romantic night, why not visit our Oyster Bar where we serve a wide variety of FRESH oysters. Coupled with a glass of champagne, it's the perfect start to the New Year!

Flaherty's wishes you a wonderful 2019!
Warm Clam Chowder On A Chilly Winter Day
Carmel-by-the-Sea, nestled on Central California's coast is a magical place to find yourself over the holidays. Who said you need snow, ice and freezing temperatures to enjoy the winter holiday spirit?

Local sources inform us that it's snowed only once (maybe twice) in the Carmel Valley hills in the last 40 years. So most likely you'll feel that holiday vibe without freezing your socks off!


Carmel possesses the old-world charm of a European village from days yonder. The town's magic is evident from it's picture-perfect streets littered with charming shops, all dressed up for the winter season featuring twinkling lights and all things glittery.
Seriously, our little town could have been cut out of a children's illustrated story-book from the Victorian age, it's that cute! You can get lost in the small courtyards where you can find even more art galleries, restaurants and shops. Carmel is the perfect place to revel in gift shopping, as here are an abundance of lovely and luxurious wares on display. It's no wonder that Carmel has been a traditional winter holiday destination for decades.

After a walk on astoundingly beautiful Carmel Beach or shopping on our main street, lined with gloriously lit trees, what could be better than cozying up inside with a comforting bowl of soup? Here at Flaherty's Seafood Grill we have just the right thing for your winter cravings.

Our award winning soups are always made with love and care. Try our Signature Clam Chowders. You can pick between Creamy New England or Manhattan Red. Another choice is our Award Winning Lobster Bisque with Artichokes and Tomatoes, sprinkled with Parmesan cheese. Least but not last is the very satisfying Flaherty's West Coast Crab Chowder made with Sweet Corn and Potatoes.

To quote the Victorian writer Marge Kennedy, "Soup is a lot like family. Each ingredient enhances the others; each batch has its own characteristics, and it needs time to simmer to reach full flavor"

Come by with your friends or family and join the locals for one of our nice chowders on cool winter days!
For Chilly Fall Days Try Flaherty's Heartwarming Apple Torte
Nobody can say they don't like Apple Pie, that's just impossible. It's a sweet staple of any American family, cafe or restaurant. It's often requested here at Flaherty's Seafood Grill in Carmel, which is why we keep it permanently on the menu.

Along with beer, BBQ and burgers, apple pie is about as American as it gets. Or is it?

Apples are said to have originated in Kazakhstan, where after the entrepreneurial Romans engineered it to become a sweeter apple (at least sweeter than the very sour crap-apples available in Northern America). They later brought them to England along with bath tubs and plumbing.
Ultimately, it was the colonists who introduced these crispy and sweet-sour apples to the US. And even later the legendary Johnny Appleseed really did plant the first apple orchards in the US, and we haven't looked back since.

The British colonists also brought with them the concept of the apple pie, and maybe a couple of recipes. But with time and through generations, Americans made those recipes all their own.

We know for sure that Russian immigrants brought with them the wheat variety that we now use for making wheat flour. Before that America's baking was mostly done with corn-flour. It is also said that the flaky crust was inspired by the 'Apfel Strudel' of the German immigrants settling in the US.

So… as America is a country founded by immigrants, you can say that the Apple Pie (combined with it's foreign components) is just about as American as it gets.

There are many different varieties of Apple Pie seen in the United States today. There is the delicate Apple Galette loved by francophiles, the Germanic Apple Strudel, and the Dutch Apple Crumble. Last but certainly not least, there is the Apple Torte, which we like to serve here at Flaherty's Seafood Grill.

Oh, and by the way! When we said 'As American as Apple Pie', we actually meant to say 'As American as Apple Torte with Ice-cream.' Rich and perfect for the chilly days of late fall, is a piece of our heartwarming Apple Torte loaded with apple slices and completed with a generous dollop of Vanilla Ice cream. This blissful combination is exactly what we all want and expect.
Creating New Traditions: Seafood Thanksgiving Dinner at Flaherty's
How about doing something different for Thanksgiving this year? Here in Central California it's not uncommon to see families substitute the bird for seafood, like for example a glorious plate of crab. This year, Flaherty's will be offering a traditional Thanksgiving meal with turkey and all the trimmings for $29.95 (kids under 15 for $15.95). If you'd like to try something out of the ordinary, we have some fabulous seafood options from our regular menu.

Actually, it's said that much of the first Thanksgiving between the Native Americans and Pilgrims featured shellfish and fish such as lobster, bass, clams and oysters. So, let's go back to our holiday roots by celebrating with a family style meal!

Thanksgiving is a holiday all about family, friends and sharing food. Flaherty's Seafood Grill has always put emphasis on welcoming families and the restaurant is set up to comfortably host larger parties, providing a warm and welcoming atmosphere.

To stimulate the appetite you could all share a number of different starters. We can recommend our festive Potato Pancakes & Smoked Salmon served with a dollop of Créme Fraîche and Caviar, our Pacific Fried Oysters or a crowd pleaser like our Signature Crab Cakes. Also, wonderfully warming for fall are Flaherty's Signature Clam Chowders.

Everybody can agree that the main Thanksgiving entree should be hearty and satisfying. Our Wild Halibut Encrusted with Cashew Nuts can undeniably be described as such. Served with Wild Porcini Mushrooms in a Sherry Cream Sauce on a plentiful gathering of Heirloom Potatoes and Veggies, this succulent seafood dish promises to make your tummy thankful!
At this point in the dinner we hope you have saved room for the desert, because Thanksgiving is not complete without a fall-inspired, rich traditional desert. In this department we're quite certain we can deliver with either our New Orleans Pecan Pie Traditionally Southern, or with our Apple Torte with Vanilla Ice Cream.

Feel free to call us to reserve a table for your Thanksgiving celebration!
"In Carmel, You're not far from Garlic Heaven"
Gilroy is a small town about a 45 min. drive north of Carmel. The town's main crop is garlic, which is why it's also known as 'The Garlic Capital of the World'. The annual Gilroy Garlic Festival is a huge event where garlic lovers all over the country flock to try all things garlic. There you might step out of your culinary comfort zone to try Garlic Ice-Cream or perhaps a piece of Garlic Pineapple Upside-Down Cake. We dare you!
The Gilroy Garlic Festival was founded in 1979 when Dr. Rudy Melone (yep, he was Italian), decided that the community ought to stop being embarrassed about their garlic heritage and instead start embracing it. The local farmers of Gilroy have never looked back, as the mighty garlic has since been celebrated every year in Gilroy, CA. The festival is now one of the largest food events in the United States.

At Flaherty's Seafood Grill in Carmel we benefit from our close proximity to Gilroy, or Garlic Heaven, as we like to think of it! Our chefs love to implement garlic in a variety of dishes. Let's take some of our seafood dishes like Eastern Inlet Clams, which are steamed in Garlic and served with Shallots, Leeks and Pesto Butter in a White Wine/Clam Broth.
This small, opalescent white, bulbous onion is what the popular condiment Aioli is made of and which goes so perfectly well with a lot of seafood dishes. There's our Crispy Local Calamari, seasoned with Aioli, Cocktail, and Tartar Sauce and accompanied with Corn & Black Bean Relish/Slaw.

Garlic Butter on bread is an all time favorite. But let's not forget that Garlic Butter and Oysters also happen to be a match made in heaven. On our menu we offer BBQ Oysters, which consists of 4 large and freshly shucked oysters. They're served with Garlic Butter and Parmesan Cheese. Simple, but oh so satisfying.

Prego!
"The World Is My Oyster"
Did you know that an oyster can filter up to 1.3 gallon of water per hour? Oyster reefs can significantly improve water quality and clean it for algae, dirt and nitrogen pollution. This means that they are not only good for you, with their large amounts of amino acids, vitamins and minerals, they're also good for the environment. What's not to like?

Oysters are an area of expertise at Flaherty's and our oyster bar offers several kinds. We can prepare Oysters Rockefeller, Barbecued Oysters and even Oyster Stew. These are just a few examples from our oyster menu. When you visit Carmel, come down and let Flaherty's chef prepare your oysters just the way you like them.

Flaherty's Oyster Bar has our oysters delivered fresh every day, brought in from the cold waters off British Columbia, California, Washington State and the East Coast.

On most days we have Kumamoto Oysters, which are said to be the 'Chardonnay' of oysters, adored by everyone. They originate from Japan, hence the name, and were first shipped to the United States in 1945. Kumamotos are usually quite small and have a mild, light brine. The meats are firm and have a luscious, sweet flavor with a melon-like aftertaste. These oysters have beautiful, deep cupped, highly sculpted shells.

Offered at our Oyster Bar are also the Hama Hama Oysters, which is a Pacific NW bivalve. They are often larger than other types of oysters. They have a bold character and a clean and crisp quality. The meat is firm and the flavor has light cucumber notes. Hamas are versatile; great for eating on the half-shell, grilling or in chowder. It's also popular because it's easy to shuck, which is part of the fun!
Flaherty's Oyster Bar in Carmel also serve the classic Blue Point Oyster, which is always much in demand. Mild in taste it is brought from the east coast, namely the waters around Long Island Sound and Connecticut, which gives it a unique blend of salt and fresh water. The meat is plump and it has a fair size. Always great on the half shell!

Whether you want a quick education in oysters or you're already set on your favorite type of oyster and it's preparation, Flaherty's Seafood & Oyster Bar is the place.
Fish'n'Chips - The much loved, Eternally Classic Dish
Piping hot, softly textured white fish meat encrusted in snappy, crispy, golden brown deep fried batter, accompanied by potato fries sprinkled with salt…

We're talking about the all-time favorite Fish and Chips fare. Simple and fresh, who doesn't love this classic? Hardly anyone we'd venture to say. At Flaherty's Seafood Grill it is hands down one of our most popular dishes and if there's one item that is eternally fixed on our menu, then of course it would be this traditional, time tested dish.
At Flaherty's we offer our English Fish & Chips, served with Tartar Sauce and a bowl of Flaherty's fresh Slaw. It's up to you if you want to squeeze fresh lemon juice on top!

What you expect from a successfully prepared plate of Fish and Chips is that it should be… well… it should be JUST like it always was, because there's really no need to experiment here. But, sometimes the simple dishes are are the hardest to pull off. A less desirable fish and chips serving can be a soggy mess if not prepared properly.

At Flaherty's Seafood Grill we only use high-quality sustainably sourced fish. You have the option of cod, haddock, halibut, flounder or tilapia. Part of the wonderful quality of this dish is that the fish retains it's moisture due to the deep fried batter. The fish is only dipped in the batter at the last moment before plunging it into the hot frying oil, as this way you achieve the sought after, delisciously crispy snap to the batter. The chips should be crisp on the outside and fluffy on the inside.

So how did this wonder of a dish come about? Originally Fish and Chips was, and still is, a quintessential British dish, arguably more iconic to England than the Queen or The Beatles! Fish and chips is a staple in the English diet and it has gained fans all over the world, especially in coastal towns.

The humble potato was first brought to the Brits in the 1600's from the New World, i.e. the Americas. But, it was actually the French who invented the Potato chip. And fried fish is believed to have been introduced in London by Jewish immigrants from Portugal and Spain. So sometime, way back, within some few hundred years, the British created their own version of the much loved potato chip and combined it with fried fish, and ta-dah! There you have Fish'n'Chips!

We hear a nagging voice saying: But surely, something this delicious can't be good for you, can it? The answer is that fish and chips are in fact valuable sources of protein, fibre, iron and vitamins, providing a third of the recommended daily amount of vitamins. Even historically this dish's huge importance can be measured in that it was the only food that wasn't rationed during the 2nd World War, both due to it's nutritional content and also in order to keep the people's morale intact. The British Prime Minister Winston Churchill referred to fish and chips as the "good companions".

Once a working class dish, looked down upon by food critics, it is now fully appreciated as a nutritious dish and has a place in even the best gourmet restaurants. Can we count Flaherty's among them? Come try our Fish and Chips and taste for yourself.
The Famous Castroville Artichoke - right here in Monterey Bay
Here are two words you might not have heard mentioned in the same sentence: Artichokes and Marilyn Monroe! In 1948, while on a promotional tour, the legendary actress was honored as one of the first California Artichoke Queens here in the Monterey Bay Area. The young starlette was an early brand ambassador of California Artichokes and there's a photo of her and the local farmers each holding artichokes.
Some years later, the Castroville Artichoke Festival was established and has since grown into a huge event, drawing crowds from near and far. Next year, 2019, will be the 60th Castroville Artichoke Festival! Castroville, also known as the Artichoke Capital of the World, is a 20 minute drive from Carmel-by-the-Sea.

The festival features Monterey County's finest chefs and food personalities who show off their artistry in cooking with artichokes. The creativity is endless. You can find artichokes prepared in all kinds of ways; marinated, pickled, artichoke burritos, sausage, and artichoke cupcakes! This fun event also includes a parade with live music, an agro art competition for three-dimensional fruit and veggie artwork, wine tasting and even a classic car show.
The Castroville Artichoke Festival is sponsored by the local artichoke farmers whose mission is to boost awareness about how the artichoke industry has influenced the history of Monterey County and to raise money for the local communities and non-profit charities of Castroville, CA.

The artichoke was named California's state vegetable in 2013. A whopping 99% of all artichokes in the United States are grown in California and, incredibly, almost two-thirds are grown in our own small town of Castroville. This benefits us at Flaherty's Seafood Grill, enabling us to get the freshest artichokes straight from the local farms nearby.

When it comes to looks, as well as taste, the Artichoke really has it all. It is a beautiful and unusual looking plant, much like a large green flower. Wait, it actually IS a flower! Even though we consider it a vegetable, it's technically a flower from the thistle family.

The whole, or parts of the artichoke can be eaten, depending on how it's cooked. The taste is sweet and nutty and on top of that it's packed with nutrients and antioxidants. What more can you ask for?

There are many ways of preparing artichokes, but our chef has found that frying the artichoke just the right way, enhances the texture and flavor and gives it an even more distinct and intensified taste, with a hint of the smoky. It's accompanied with a delicious Dijon Mayo Dip with Corn & Black Bean Relish and Slaw on the side. Wonderfully satisfying.

Go knock yourself out with Artichoke goodness galore!
Calamari ala Flaherty's
You should be saying this with a charming Italian accent as Calamari is the Italian word for squid. And while you're at it, try to say 'ten tentacles' 10 times!

Calamari is a ten tentacled mollusk related to the octopus. The most common size for cooking is less than 12 inches, although they can get up to 80 feet! Now that size would fit better in a science fiction movie rather than a 5-gallon cooking pot!

At Flaherty's, we have made Calamari a delicacy of our own. As a fish restaurant that takes pride in serving a wide variety of fresh seafood, we always have several dishes on the menu that include the popular Calamari. We offer it as a snack, a starter or for lunch – the most popular being Crispy Local Calamari, seasoned and accompanied with Aioli, Cocktail and Tartar Sauce, Corn & Black Bean served with Relish and Slaw.
Our squid is delivered straight from Monterey Bay. We embrace the slow food movement and try to work with local fishermen as much as possible. It also happens that Monterey Bay, with its rich marine life, has been a place for Calamari fishing for over a hundred years.
The squid fishing season starts in April and can go until early fall. In this period, the squid arrive in the bay to spawn and lay their eggs for the next generation. The local fishermen will employ independent light boats that attract the squid to the surface at night. Special nets are used to catch the Opalescent Market Squid. Although the fishermen have many new technologies available to them these days, the fishing nets are still assembled and repaired by hand.
Throughout the years, squid fishing has been an unpredictable profession. During El Nino, the ocean water can become too warm for the squid's procreation and the harvesting is diminished. When it's a good year, the fishermen will make the most of the season. You'll see them out on the fishing vessels, close to shore where they work 24/7, barely sleeping, taking turns to get a nap. The only thing holding back the amount of squid being caught is the regulations and quota set by the California Department of Fish and Wildlife. This intense work is richly rewarded. In a good year, as many as $18 mill. worth of squid can go through Monterey Harbor.

If you're lucky enough to be in Monterey this summer, you might be able to spot up to 30 fishing boats at work out on the bay, a real sight!
It's Late Summer and We're Having a Key Lime Pie Moment!
At Flaherty's, we always have several classic desserts on the menu, one of them happens to be a summer favorite: Key Lime Pie. This cool pie with it's light yellow color and tangy, sweet refreshing taste, satisfies with creamy, light textures. Exactly what you would want in a perfect summer dessert!
Key Lime Pie is a uniquely American dessert and hails from, yes you guessed it, the Florida Keys! Key Lime Pie is now the official pie of the state of Florida. It is said that the recipe originates from a certain 'Aunt Sally' who was the cook of Key West's first millionaire, William Curry, who was a ship salvager in the early 1900's.
Did you know that the early Key Lime Pies were not actually baked? The ingredients of condensed milk (fresh milk was not available), egg yolks and lime juice thicken by themselves as a chemical reaction. This meant they could be made aboard the local Key West fishing boats and last for days without refrigeration, making a nice snack for the hungry fishermen.
Now, not all Key Lime Pies are created equal. There are many variations out there. Our version uses a tried and tested family recipe that has been perfected through the years by the Spilfogel family. Daniel Spilfogel, the dessert chef and nephew of Flaherty's owner Ken Spilfogel, shared with us some of the secrets to our unique Key Lime Pie.
One of the things that make our recipe different is that we don't use gelatin. Gelatin tends to make the filling a bit stiff, which is why we prefer to use pure and simple ingredients such as milk, egg yolks and the essential lime juice to create the über-creamy consistency that we associate with Key Lime Pie. The (not so) secret ingredient to our crust is ground cashews, creating a crunchy texture in our rich graham cracker crust.
Your Key Lime Pie is served with a generous dollop of whipped cream drizzled with raspberry Melba Sauce. Aunt Sally just might have approved, and we are confident you will too!
Celebrate National Refreshment Day in Carmel-by-the-Sea
Today is National Refreshment Day! Whoever dreamed this up, thank you! We love to be reminded, as refreshing dishes and drinks are some of our favorite things, especially at this time of the year. Luckily, Carmel never gets super hot. All we get is a bit of fog over the summer months. Although we have a temperate climate, the weather still calls for the beach and t-shirts.

Warm weather is perfect for a refreshing salad. And maybe one should allow for a cool cocktail afterward? This is what Carmel is made for; zig-zagging between shopping, wine-tasting and finding the perfect lunch spot.

At Flaherty's Seafood Grill we offer a range of refreshing and delicious salads, including our specialty seafood salads. Who said that you couldn't be minding your diet and healthy lifestyle while at the same time having something super flavorful and satiating?
Everybody loves a Classic Wedge salad. Ours is made with Maytag Bleu cheese crumbles, tomatoes and red onions. It is topped off with fresh shrimp, candied walnuts and peppered bacon – you're in for a refreshing treat with Flaherty's most popular salad!

Dig into our Seafood Mediterranean salad that consists of marinated calamari, bay shrimp with a refreshing blend of feta, olives, cucumber, tomatoes, roasted peppers, red onions, avocado dressed with a balsamic vinaigrette.

Salads on a warm day are best accompanied with a cool glass of Chardonnay such as our J Lohr from Paso Robles or the Bernardus from Carmel Valley, just to name a few from our extensive white wine menu.

After enjoying your salad you might just consider indulging in a refreshing cocktail. After all, a summer afternoon is not complete without one. One of our mixologist's favorite concoctions is the Tea Garden Cooler – the epitome of summer in a glass. A delicious and unique blend of Broker's Gin, basil, cucumber and lime. It's almost impossible to have just one on a hot summer day!
Join us for a refreshing afternoon at Flaherty's in Carmel by the Sea!
Carmel's Rich History - A Walk Down Memory Lane
You know how it is, sometimes one forgets how lucky one is, or maybe we just take great things for granted. We're talking about being in this little town, where Flaherty's Seafood Grill has been located since 1976.

Carmel is known all over the world for it's magical beauty and extraordinary dreamy landscape that seems like something out of a fairy tale. But our little town also has a quaint, almost whimsical quality to it. Did you know that at one point ice-cream cones were banned and that you are not permitted to walk in high heels on Carmel's wobbly pavements, that in places are jammed with tree-roots? Take note that 'High Heeled Shoe Permits' are available without charge at City Hall, should you find the need to get your stilettos out.
Another funny thing is that the inhabitants of Carmel-by-the-Sea proper have to walk all the way to the post office box to get their mail, due to the lack of street numbers. Unless we want to get lost or stumble over the aforementioned tree roots, we also have to remember to bring a flashlight when we walk home late at night, as Carmel streets are not lit. These peculiarities all help make this place special, unlike any other town.

Carmel also has a reputation for being an artsy place. Early on, bohemian writers and poets like Jack London and Robinson Jeffers came here to find inspiration. Later, Hollywood actors such as James Cagney, Doris Day and Clint Eastwood were lured by Carmel's charm and made it their home. Carmel has been the location for many a Hollywood film production in it's day. Lately, the Monterey Peninsula has lent it's scenery to the popular TV series 'Big Little Lies' starring Nicole Kidman and Reese Witherspoon.

In the early 1900's there was the Carmel Summer School of Art, were students took to the outdoors to paint the landscape. To this day this is a tradition with the Carmel Art Festival showing Plein Air paintings each year. Famous painter and eccentric Salvador Dali was an early member of the Carmel Art Association, which is located on Dolores St. and where local talent is continuously showcased. Also known as a center for luxury, shopping and wine-tasting, people flock to this little fairy tale getaway, although it hasn't always been this way.

Carmel as a place started with the Carmel Mission founded by Junipero Serra in 1771. Later, Carmel as a town was built. The founders were lovers of the outdoors and had a respect for the beauty of the land. They took steps to protect, preserve and enhance what continues to make Carmel such a magical place. Many locals are passionately working in this tradition to keep the coastline's wild beauty and the town's charming old world village atmosphere intact.

Carmel-by-the-Sea is loved for it's many secret and enchanting courtyards and walled gardens. There's always something new to discover! Did you ever wonder why we have so many fairy-tale style cottages? In 1924 the husband of the creator of the famous Otsy-Totsy ragdolls, decided to build his wife a storybook-style cottage. This quickly became a hot trend, and is why we now see many houses here with this cute and whimsical look.
Then there's golf! Of course let's not forget that Carmel and Pebble Beach has long been a dream destination for golf enthusiasts, drawing such famous folks as Bill Murray, Jack Lemon and Bing Crosby. A very early golf course was once located near Carmel Point. Later, on that location, the multitalented poet Robinson Jeffers build his stone Tor House and Hawk Tower after he taught himself stone masonry. We at Flaherty's have reason to be proud of being part of this colorful community and it's rich history.


Wine Pairings and Fresh Oysters in Carmel-by-the-Sea
From the hunter-gatherers of the stone age, to the Romans and to the present day, oysters have always been a prized delicacy. Known for their nutritional value (very high in lean protein), silky texture and taste of the sea, oysters are a versatile food, enjoyed in many kinds of dishes or simply raw on the half shell.
At Flaherty's Seafood & Oyster Bar we are known for our expertise and passion for oysters. We only serve FRESH quality specimens from our trusted purveyors and from the very best locations (or 'terroir' in food-speak). You can be sure that our oysters are safe to consume year-round and not just in the months ending in 'R' as the saying goes. If you need a quick education in oysters, you need go no further, as our helpful servers are always ready to chat with you about all things Oyster!
On most days we have fresh Kumomoto oysters, also known as the world's finest oyster. We have the Hama Hamas which come in various different sizes, as well as the very popular Blue Point oyster.
From our Oyster Bar we serve Fresh Oysters of the day on the Half Shell as well as other Oyster dishes like the popular Oyster Shooter which consists of Fanny Bay Oysters served in a shot glass with Vodka/Tomato/Tabasco chaser. Tasting oysters by themselves is an incredible taste-experience, but pairing them with the right drink can really create a special food and drink moment.
Flaherty's wine menu offers many wines that pair well with oysters. Classic pairings are the Sauvignon Blancs like our Duckhorn from Napa which offers the clean, dry quality that brings out the subtle complexity of the freshly shucked oysters. Exactly what we're after! A riesling such as our Eroica Dry Riesling from Washington is also a nice choice.It's no secret that Champagne is an incredible pairing with oysters.
The light, clean effervescent bubbles help brighten and cleanse the palate. And while we're talking bubbles, try chasing the oyster with a Laurent Perrier Champagne, you won't regret it. Our J.P. Chenet Brut from France is a great choice too.
If you're enjoying a plate of freshly shucked oysters on a balmy Carmel afternoon, perhaps a cocktail is called for. Our Tea Garden Cooler mixed from a refreshing blend of Broker's Gin, Basil, Cucumber and Lime might be just the perfect answer. Even if you're a red wine lover, reds are rarely a good option for oysters. The harshness of the tannins and the heavier taste tends to overwhelm the delicate oyster taste. Red wines are great for many of our fish dishes. Our wine menu changes with new and exciting choices all the time. Ask our seasoned mixologists and wine experts, Victoria and Kayla, for a recommendation of cocktails and wines, based on your oyster and taste preferences!
Host Your Next Private Event in Carmel at Flaherty's Seafood Grill
Creating a successful event, small or large, can be stressful. What you aim for is that your guests are happy, well-fed, entertained and that they will have good memories. Everybody remembers a party where time just flew by, the food was exceptional, and you engaged in friendly conversations with new people. Likewise, we all remember, or rather, we try to forget, that one awkward party were the food was so-so, the host forgot to introduce you to other guests, and you kept looking at the clock, waiting for the ordeal to end so you could head home.

Hosting a party at a restaurant can alleviate many of the stress factors of having guests over and thereby having a higher chance of a successful event. There are many benefits from hosting your private party away from home. Really, who wants to set up tables, cook and clean up after a party? A private space at a restaurant is also a perfect setting for hosting business luncheons and dinners, anything that deserves a special occasion.

At Flaherty's Seafood Grill we host many private events for all kinds of occasions from small and intimate to more formal affairs: birthday parties, bridal showers, bachelorette parties, breakfast meetings, product launches, and exclusive dinners. We have two spaces; one is cozy and casual and accommodates 40 guests. The other space is suited for more formal gatherings and accommodates up to 65 persons.
Our event planner will work with you to make your party a unique experience customized to your wishes. Together we will design a special event-menu with options for everything from hors-d'oeuvres and entrees to wine. We usually create a Dessert Bar for the end of the meal. Guests with special diet restrictions need not worry you as we have created some great options for both Gluten-Free and Vegan/Vegetarian! Everything will be planned well ahead of time so that you or the toastmaster have time to tend to guests and take part in the festivities.

We also like to offer a progressive menu of sorts. Meaning that the dining program is timed so that guests get to gather in different spots within our space throughout the event. For example Appetizer Bar at one table, entrees at the large refectory style table, cocktails, and oysters at the Oyster Bar. This type of dinner program creates a nice flow and tends to liven up the party dynamics.

Of course, the perfect party is not just about delicious food; it's also about ambience. You can choose your own music or go with our Satellite radio.Add to that the friendly atmosphere, which Flaherty's is well known for. Call (831) 625-1500 or come by to reserve our restaurant space for your next special event, we'd love to hear from you!
Fresh Seafood Picnic on Carmel Beach
Carmel Beach is perfect for a Picnic. On a beautiful day, why not hop in the car, bring some friends and head to Carmel Beach for the day? Kick off your shoes and snuggle your toes into the warm white sand and enjoy the breathtakingly beautiful vistas of Pebble Beach Golf Links and Point Lobos.

Beautiful days are plentiful here in Carmel. It's almost never too cold and hardly ever too hot. We even have a magazine here called 65 degrees, a reference to the warm eternal spring weather we are blessed with.
Being out on the beach, the glorious sun, fresh air, and salty water all conspire to create a bit of hunger! Beach picnics provide a wonderful opportunity to get the whole family out. Kids can play, make sandcastles and get their feet wet in the surf. Dogs are welcome too as Carmel Beach allows dogs to roam freely.
A picnic on the beach can also be a very romantic setting. Imagine sipping champagne and eating oysters while feeling the light touch of the sea breeze, while watching the sun set below the horizon… There are good reasons why the shores of Carmel are popular beach wedding destinations. If you choose to picnic at sunset or after dark, you can use one of the safe fireplaces along the beach provided by the city.

Here at Flaherty's, we feel incredibly fortunate to be only a short walk from one of the most beautiful beaches in the United States. Why not make a picnic much easier by grabbing a to-go-meal on your way to the beach? Choose anything from Flaherty's Seafood Grill's menu and make it into a picnic.

A few suggestions for picnic friendly foods to-go from our menu. Perfect for lunch are our Signature Crab Cakes with Corn & Black Bean Relish, Slaw and Roasted Red Pepper Sauce. And easy to grab is our Bay Shrimp Louie Sandwich Salad with Tomato on a La Brea Roll.

Kids adore our Heirloom Tomato Pizza with Roasted Garlic and Caramelized Onions. Add Grilled Prawns or Free Range Chicken and you've got yourself a perfect picnic meal!

These are just a few of our many fresh seafood dishes on the menu. Oh, and don't forget to get a bottle of wine too, after all a classic picnic is not complete without it.
You'll Get Wined and Dined at Flaherty's Seafood Grill
Most food lovers know that white wines generally go well with fish. The light taste of the white wine doesn't overpower the usually delicate flavor of the fish. But, the fish and wine pairings can be a bit more fine-tuned. It all depends on which kind of fish.

Flaky and lean fish types such as the mild Sea Bass, Flounder or Tilapia go well with a refreshing white wine like Pinot Grigio, Sauvignon Blanc or Chardonnay. A meaty fish such as Salmon, Mackerel and Tuna go well with a richer white wine, f.ex. Oaked Chardonnay, Sauvignon, white Pinot Noir… Take a strongly flavored fish like Anchovies or Sardines and you'll find that they actually pair well with a Dry Lambrusco, a Dry Riesling or even a rose.

Now it can be argued, and with good cause, that it all depends on the sauce. This definitely has to be taken into consideration. A strong sauce like a tomato or spiced sauce would call for a red wine. A white sauce would pair better with white wines.

Now that we have managed to thoroughly confuse you, let's clear this up by mentioning that at Flaherty's Seafood Grill our servers are very knowledgable about wine pairings for our menu. We are always ready to make informed suggestions for your chosen seafood dish to find just the right wine that really highlights those flavors of the sea.
As Flaherty's is situated in Carmel, the heart of a booming wine area, we take pride in our discernment about wines. Our wine menu has a great selection of some of the best local and Californian wines. Flaherty's has been practicing sustainability for 40 years. Given that sustainability is partly the practice of using locally made products when possible, it only makes sense that many of the wines we have on offer are from nearby vineyards and from wine growers we know and have a history with.

Some of the wines we'd like to mention: a Cabernet from Smith & Hook by the beloved Hahn Family on the central coast. It drinks beyond it's price point, has perfect structure for dishes on our menu and has a subtle, but distinct white mushroom flavor amid the beautiful dark fruit and soft, full body.
Another Cabernet worth mentioning is one from Freemark Abbey in Napa Valley. Freemark Abbey is everything fruit wise you want a Cabernet to be from Napa. You won't find cigar box or led, but you will find subtle cedar amid the perfect fruit and dry yet soft tannins.

Of the white wines we can recommend a Pinot Gris from Bargetto Winery located in Santa Cruz. It offers us a Pinot Gris at a tremendous value with exceptional and unique flavors, loved by our old world and new world customers!

We can talk all day about local wines and fresh fish dishes, but you really ought to come and experience for yourself!
Dog Heaven by the Sea
April 11th is National Pet Day, but here in Carmel that would pretty much translate to 'National Doggie Day.' Here you'll see dogs meet and greet (or sniff) other dogs as they walk down our main shopping thoroughfare, Ocean Avenue. Visitors and locals alike will see a wide variety of sizes, colors and exotic breeds all around town.
As we know, dogs are pack animals and love to meet other dogs, in fact, it is essential to their well-being. Carmel City allows for dogs to run free and off-leash on beautiful Carmel Beach. Really, what could be more fun for a dog than roam around with other dogs, chase sticks, dig holes, and get wet on one of the most beautiful shorelines in the country? Dog owners to get to meet each other through their furry friends, a nice excuse to strike up an informal conversation.
Carmel-by-the-Sea has become a favorite destination if you want to holiday with your beloved pooch. We have a number of hotels and inns in Carmel that cater to canine companions. One of them is the picturesque Cypress Inn, owned by celebrity actress and singer Doris Day, who is well known for her love of dogs.

Everywhere you go, dogs are shown special consideration. You'll see large bowls of water outside of most establishments, as well as treats and even "Dog Friendly Menus" inside local restaurants. Centrally located Flaherty's Seafood Grill is no exception. We love dogs! At Flaherty's we have specially dedicated tables on the patio that welcome customers with their furry four-legged friends. There's always a large bowl of fresh water and delicious doggie treats ready!

There are certainly many good reasons why dog-owners love Carmel and have rated us the #1 Dog Friendly Town in America!
"My Goodness, My Guinness"
This was the slogan for the Guinness advertising campaign in the 1930's, featuring a range of thirsty zoo-animals, like the colorful Toucan bird, stealing glasses of beer. One of the posters read: "Guinness is good for you. How grand to be a Toucan, Just think what Toucan do." Oh, that charming vintage humor! The animals were chosen to exemplify strength and goodness, characteristics right in line with Guinness beer stout.

It is true that when you are served a pint of rich, dark, smooth Guinness, you do feel like you've been treated to a drink that is both good and strong! But, what if you long for that glass of Guinness Draught Beer, but you're also hungry?

Guinness happens to be a surprisingly good match with oysters. On most days, Flaherty's has fresh Kumomoto oysters - the world's finest oyster, as well as the Hama Hamas which come in various sizes, and the very popular Blue Point oyster. You'd also do very well by ordering 'Oysters & Short Ribs', which is featured on our menu here at Flaherty's Seafood Grill in Carmel.
On the sweet side, Guinness pairs extremely well with Flaherty's 'European Flourless Chocolate Cake' and our homemade 'Chocolate Decadence'. The dark beer and rich chocolate seem to have an affinity made in heaven.

Guinness Draught Beer has been a success ever since its invention in 1959, when the iconic Guinness brewery in Dublin created the magic formula. The bold combination of coffee and malty aroma, bitter and sweet and the smooth and creamy head that makes it unlike any other beer. It should be poured into a glass tilted at 45 degrees until it's three-quarters full, sit for 2 minutes to settle before topping it off with the quintessential creamy white head. That's it!

The rich appearance and feel of Guinness could wrongly make you feel that you are drinking a whole lot of calories. This is simply not true, as Guinness is among the lighter beers. A pint of Guinness sets you back only 125 calories! The beautiful dark color comes from small amounts of roasted barley used in the brewing process. It turns out there's a whole art to roasting the barley to be just so. The temperature must be EXACTLY 232 degrees to create the famous Guinness flavor… Any lower and it doesn't bring out the right flavor and if it's just a couple of degrees hotter it will catch fire!

So come on in, raise your glass and cheer to the wonder that is Guinness Beer!
A Few Reasons to Celebrate St. Patrick's Day in Carmel, California
The late Bing Crosby, international music sensation and longtime Pebble Beach resident was originally of Irish descent. In fact, he was so Irish that he recorded an entire album titled 'St. Patrick's Day'! It featured Irish themed songs for St. Patrick's Day (duh!), including the hit "Too-Ra-Loo-Ra-Loo-Ral" which absolutely dominated the charts in the late 40's. Here in Carmel, Crosby was an active part of the community. Most notably, he was the founder of the Bing Crosby Pro-Amateur Golf Championship on Pebble Beach Golf Links, now called the AT&T Pebble Beach Pro-Am, an event that draws celebrities and golf lovers to Monterey Peninsula every year.
Now, what are we doing talking about Bing Crosby? Well, St. Patrick's Day is coming up this month and we all know that the real purpose of St. Patrick's Day is to celebrate Irish tradition, eat good food, and last but not least - allow yourself a nice glass of beer! If you are looking to celebrate St. Patrick's Day in the little hamlet by the sea, Carmel-by-the-Sea is the place to be.
Flaherty's Seafood Grill and Oyster Bar has some great St. Patty's Day-friendly seafoodand drink offers on the menu. We offer our own locally brewed beer, Flaherty's Golden Ale, brewed by English Ales Brewery, serving the Monterey Peninsula since 2001. Flaherty's Golden Ale is a wonderful quintessential beer with subtle citrus flavors and mild approachable hops. It is the perfect beer choice as it pairs well with many of our signature dishes including English Fish & Chips, Coconut Shrimp, Crispy Local Calamari and Shrimp Creole. Come by Flaherty's on Saturday, March 17th to drink some local beer, enjoy fresh seafood and celebrate the Irish spirit!
Cozy Up With Flaherty's Award Winning Creamy New England and Manhattan Clam Chowder Soups
Without being to braggadocios we can safely say that Flaherty's Seafood Grill and Oyster Bar is renowned for our wide variety of hearty American classic seafood soups including our signature Clam Chowders, Award Winning Lobster Bisque and other amazing soup delicacies, for which we have won numerous awards. You really don't want to visit Monterey Bay without having a bowl of Clam Chowder, it's an absolute must-try when you go restaurant-hopping along the coast of California. Carmel-by-the-Sea winters have a few chilly days now and then, which beg for a comforting, steamy bowl of hot soup.

Flaherty's has two chowder soups. The always popular New England Clam Chowder, which is the definition of comfort food; perfectly creamy and soothing. Then there's the delicious Manhattan Clam Chowder; tomato based and a good option for the person minding their calorie intake. Take note that both these soups are great for those of you looking for a gluten-free lunch option.
Our New England Clam Chowder recipe was developed in 1976 by the original founder, chef and namesake of the restaurant: Flaherty Swanson. The recipe is a guarded secret, but we can reveal a few highlights. Our version relies solely on Idaho Premium Potatoes to thicken the soup, as we find the natural starch gives a much better flavor than using flour as a thickening agent. In addition to giving it the right flavor, it also provides bite and texture. Apart from the potatoes, all our produce is locally sourced. As is with all of the seafood at Flaherty's, the clams used in the chowder are fresh. The soup is seasoned with thyme and served with parmesan and croutons.

Fun fact. Historically, Clam Chowder has been a very serious and contentious business! In 1939 a legal bill was introduced in the state of Maine, which proposed to make it illegal to use tomato in a Clam Chowder soup. The creamy, white New England Clam Chowder had been on the menu since the 1830's and the New Englanders weren't about to have their favorite soup adulterated with tomato! Of course, the Italian New Yorkers in Manhattan threw caution to the wind and thus continued adding tomato to the soup. This version with its beautiful red colored broth has since become almost equally as popular as the white cream-based New England Clam Chowder.

Red or white? You decide!
Pomegranate Passion: Celebrate Valentine's Day in Carmel-By-The-Sea
Celebrate Valentine's Day week in one of the most romantic towns in America, Carmel-by-the-Sea! This coastal community in Californiais filled with secret pathways, award-winning gardens, hidden corridors and incredible restaurants. To make the day a little sweeter we even crafted an official Valentine's Cocktail - Flaherty's Pomegranate Passion check out the video to see how this delicious elixir is made.
Featuring Chopin Rye, Pomegranate Juice, Passion Fruit and Lemon this festive drink will get you in the mood for love! Just one of many Signature Cocktails available at our location that features a full bar. Serving the communities of Carmel, Carmel Valley, Pacific Grove, Big Sur, and Monterey with the freshest seafood and oysters - call (831) 625-1500 to book your reservation.
The Ultimate Valentine's Date in Carmel, Fresh Oysters at Flaherty's
Yes, less than two weeks remain until the most important date night of the year... Valentine's Day! Are you prepared? If a classic coastal date is on your mind, we have the ultimate idea!
A romantic date night is easier than you think when you visit Flaherty's Seafood Grill and Oyster Bar in Carmel, California. We have inspiration for the big day that will get you in the mood for love. Book a reservation and spend the most romantic day of the year in the heart of scenic Carmel-By-The-Sea, conveniently located just off Highway 1.
On Valentine's Day, it's all about upping the romance. There are few foods more stimulating than oysters, and no drink more associated with love than champagne! If you know anything about oysters, you know they are rumored to be an aphrodisiac. It's zinc that is responsible for these romantic effects on the body, keeping you in the mood for love all evening.
To complement our fresh oysters, we suggest celebrating with Deutz Rosé Champagne. This champagne tastes like brioche French toast with red berry coulis, what a delicious combination! Now experience this classic combination for yourself in one of the most scenic coastal communities in California, Carmel-By-The-Sea. For reservations, please call 831-625-1500.
Bread and Happiness: a Blissful Combination in Carmel, California
A loaf of bread is not just a loaf of bread anymore. The importance of good bread can't be overstated. As people are more aware and more discerning about the quality and origin of their food, bread is certainly no exception. Bread shouldn't be the humble sidekick to the main star dish; it ought to have more to offer than merely satisfying the worst hunger before the main entree arrives. Your ubiquitous white 'fluffy' baguette made of refined flour just won't do. The healthier breads are the chewy types made from a mix including stone ground whole wheat flour. These breads contain significantly more vitamins and minerals plus…they just taste a lot better!

At Flaherty's Seafood Grill, an entree always starts with a generous basket of Lafayette's Rustic Country Bread. Just as we take pride in sourcing and serving the freshest seafood, we also make sure that the best bread accompanies your meals in the Peninsula. After searching, testing and of course tasting, we've found that Lafayette Bakery at The Barnyard Shopping Village in Carmel makes the most outstanding loaf of bread that perfectly compliments our meals. We feel very fortunate to have this excellent bakery so close to us. The public seems to agree with us, making Lafayette a favorite of both visitors and residents alike.
Lafayette Bakery is a family-owned French bakery. Their artisanal breads are made with great care by bakers who know their craft. The secret to this bread is an old family recipe by Jean-Bernard of the Vial family. The recipe includes whole wheat and rye flours from the Giusto Mill in Petaluma, California, one of the most respected suppliers of premium organic flour. Lafayette make their own cold fermented sourdough using a long fermentation started the day before baking.

"Pain et Bonheur", French for "Bread and Happiness" is written on the back wall at Lafayette. A simple statement, but very fitting. This loaf of bread is indeed close to happiness!
Partied Like It's 2018? Revitalize With Ken's Ultimate Bloody Mary!
The festive season is almost over. Carmel, California is blessed with beautiful weather even in January and restaurants and cafes still fill up with people eager to enjoy what this little haven by the sea has to offer. As many of us are feeling the weight of the indulgent holiday season with its abundance of sweet treats and drinks, we find ourselves looking for remedies. A Bloody Mary has been known to cure hangovers… or perhaps this is an urban myth? Whether or not this is actually true, it does seem very appealing with its cool and invigorating, yet nourishing components of bright, fresh flavors, perfect for that long brunch. Besides (maybe) curing hangovers, aBloody Mary was also allegedly the much-needed help for famous wild man and writer Ernest Hemingway, to cover up any signs or odors of his alcohol consumption from his suspecting wife!
Because of the many fresh ingredients, mixing this popular cocktail is open for interpretation and creativity. Our restaurant's brand of this delicious and rejuvenating cocktail is, as the eponymous title implies, concocted by Ken Spilfogel, former chef and now the owner ofFlaherty's Seafood Grill. As a base, we use our own boutique Bloody Mary mix. Absolut Peppar Vodka (which was literally created for Bloody Mary mixes) is added, and as a Californian twist, Ken has fired up this classic drink with Ghost Chili Pepper Sauce. OMG, I hear you say! True, it is said to be the hottest pepper in the world (!), but in this cocktail, it's tempered to give just enough umph to the spicy tomato mix without a serious burn. Layering the taste with ingredients likepepperoncini juice, lemon juice and Worcestershire sauce spice up the flavor intensity. Also, we add freshly cracked pepper for aromatic freshness. As a final touch, Ken's Ultimate Bloody Mary is crowned by a Giant Prawn; this is a seafood restaurant after all.

You don't have to be on board a plane to enjoy this drink, just find Flaherty's, sit yourself down, relax and enjoy!
Northern California Tradition: Crab for Holiday Dinner
It's crab-season. If you grew up in Carmel-by-the-Sea, or anywhere in California for that matter, chances are that crab was one of your favorite foods and that you've been to many a Crab-Party.

Crab is not something you eat alone. Well, of course you can if you want to, we won't judge! But it's called Crab-Feast for a reason. It can be a bit of a messy business and requires some work, but that's all part of the fun. There's something primal, yet classy and festive about the beautiful red shiny shells arranged on the plate.
You pick out the delicious meat using special utensils, then soak in melted butter for a very satisfying bite. Crab meat is tender, the taste has a subtle sweetness with a touch of the ocean. Beautiful in its simplicity!

The dish is perfect for a Holiday gathering. We suggest ordering Flaherty's Fresh Dungeness Whole Cracked Crab, served with melted butter and our fresh cut fries. You can also order some of our signature crab cakes, as well as many other crab-themed dishes on the menu. We take pride in serving the best fresh seafood, never frozen.

Flaherty's Seafood Restaurant in Carmel is open all during the holidays. You are encouraged to call and make a reservation for your dinner to celebrate the holidays with family and friends.
Comforting Desserts - the Best Pecan Pie in Carmel
Classic pecan pie is a favorite during the holidays everywhere, not just in the south, but in California too and especially right here at Flaherty's Seafood Grill & Oyster Bar in Carmel.
Did you know that most of the pecans you'll find in America are grown in the United States? This All-American Pie is a perennial pleaser with its sticky, rich filling and buttery crust. As we crave comfort foods during the colder months, it has everything that is right about a winter desert. Utter nutty deliciousness!
Our New Orleans Pecan Pie, Traditionally Southern, is brimming with buttery pecans. A desert doesn't have to be complicated to be delicious, most times sweet and simple does it. This is the case with our pie. We're not sure a holiday meal is complete without this good ol' fashioned pie. Add a generous dollop of delicious vanilla ice cream and voila! Did I say simple?

After your brisk walk on Carmel Beach, you may just want to indulge yourself. Come by Flaherty's over the holidays with your family and get your share of our Pecan Pie. Sharing IS CARING! Oh, and before you go for that walk on the beach, remember that we have many other classic deserts on the menu to choose from at our location.
How to Shuck an Oyster: Step by Step
We know you are entirely in love with the many oysters we serve here at Flaherty's Seafood Grill & Oyster Bar.
So, we want to make sure your cravings are satisfied when you're not in town or can't muster up the energy to leave your house and pop over to our location in scenic Carmel-By-The-Sea, California.
For this reason, we have written a quick (but safe) step by step guide. Follow the steps in this post when you're left to fend for yourself. You will have the measures to ensure those delicious oysters on your kitchen counter can be opened and devoured (inhaled, slurped, gracefully eaten with a fork-WHATEVER.)
What you'll need: Oyster Knife, Kitchen Towel, and Oysters!
Step 1: Hold the oyster with a towel, be sure to have a good grip. You don't want anything to slip out! 

Step 2: Locate the hinge of the shellfish and leave that side exposed when you place a towel wrapped shellfish on a flat surface. Tip: the hinge is where the shell shape begins; semi pointed.
Step 3: Stick the oyster knife into the hinge and twist, you should feel it open.
Step 4: After the hinge pops open, lead it between the shells and towards the top. Be very careful and take your time, depending on the type of oysters, these can be tough.
Step 5: When open, slip your knife under the meat of the oyster and release it from its shell.

VOILA! Congrats, you've successfully opened the door to endless oyster eating because you're fully capable of prying these babies open all by yourself. I prefer to inhale the oyster with some Mignonette sauce, no utensils. If you're making dinner for your new babe (or just handle things in a more well-mannered fashion), you can use a fork. If your set of oysters doesn't look like the photo, fear not! Flaherty's is located on 6th Ave Between Dolores & San Carlos, Carmel, California!